NBA: Clippers run continues
The LA Clippers are on their longest winning streak for two decades, with the Chicago Bulls their latest scalp.
Last Updated: 12/12/12 7:52am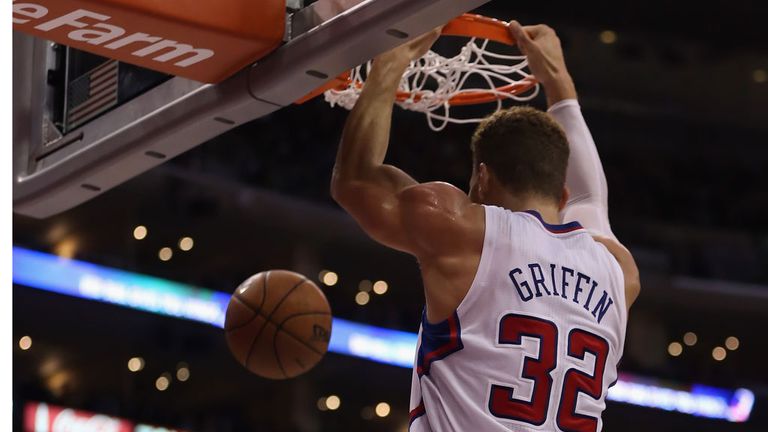 Griffin also contributed 10 rebounds to help seal a 94-89 victory - the Clippers' seventh in succession.
Marco Belinelli's three-pointer with less than a minute to go provided a scare, cutting Chicago's deficit to 89-87, but Chris Paul replied with a jumper and two free throws as the Bulls saw a three-game winning run of their own halted.
Paul finished with 18 points and four assists, below the 20 and 10 he averaged in his first dozen games against Chicago, but it was enough for the Clippers to sweep the season series for the first time since 2009-10.
"Our team is amazing because it's a team effort every night," Paul told reporters. "We don't have a guy who's going to score 30 or 40."
Elsewhere, Carmelo Anthony scored a season-high 45 points for the New York Knicks but it was Jason Kidd who secured a dramatic 100-97 win over the Brooklyn Nets with a three-pointer 24 seconds from time.
Kobe Bryant, meanwhile, was in fine form for the Los Angeles Lakers but a 42-point haul was not enough to prevent his side slipping to a 100-94 defeat - their eighth in 11 games.