NBA: Los Angeles Clippers beaten at last; duo lose on return for New York Knicks
The Los Angeles Clippers saw their 17-game winning streak come to an end with a 92-78 defeat to the Denver Nuggets.
Last Updated: 03/01/13 7:40am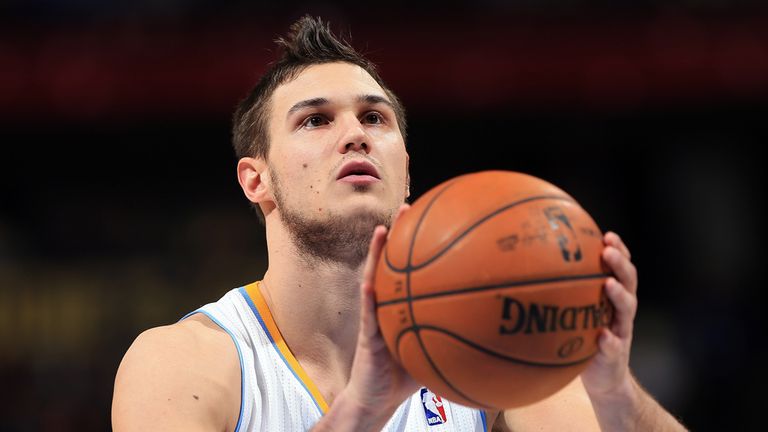 Danilo Gallinari scored 17 points as six men made it into double figures for the Nuggets, who, after taking a 17-16 lead midway through the first quarter, never trailed.
Blake Griffin and Eric Bledsoe, with 12 points apiece, led the misfiring Clippers, whose streak was a franchise record.
Elsewhere, the return of both Amare Stoudemire and Carmelo Anthony was not enough to stop the Portland Trail Blazers beating the New York Knicks 105-100.
Anthony poured in 45 points having missed the last two games with a knee problem, while Stoudemire played for the first time this season following knee surgery.
JR Smith had 28 points and 11 rebounds for the Knicks but Nicolas Batum paced Portland with 26 points, helped out by 21 from Damian Lillard. LaMarcus Aldridge contributed 19 points and 14 rebounds for the Trail Blazers.
Kobe Bryant's 36 points were in vain for the Los Angeles Lakers, who lost 103-99 to the Philadelphia 76ers.; Jrue Holiday led the 76ers with 26 points and 10 assists.
Veteran Vince Carter scored 23 points as the Dallas Mavericks halted a six-game losing streak by beating the Washington Wizards 103-94.
The Atlanta Hawks beat the New Orleans Hornets 95-86 and the Detroit Pistons, thanks to 20 points from Brandon Knight, were 103-97 winners over the Sacramento Kings.