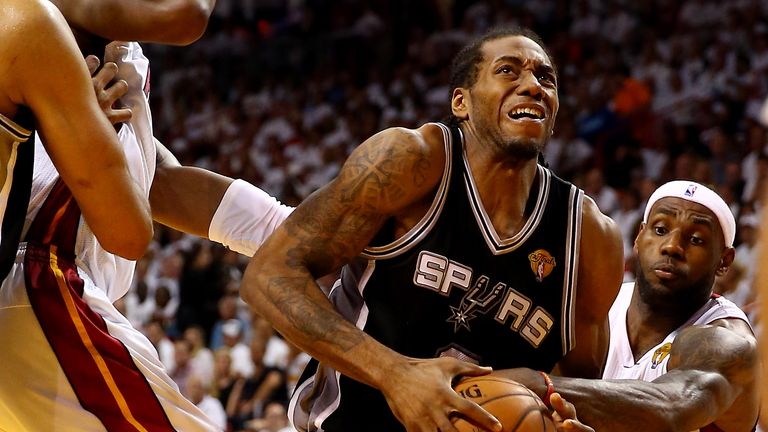 The San Antonio Spurs secured a 3-1 lead in the NBA finals on Thursday with a dominant 107-86 triumph over the two-time defending champion Miami Heat at American Airlines Arena.
Kawhi Leonard had 20 points and 14 rebounds and Tony Parker chipped in with 19 points as San Antonio posted a second straight emphatic win in Miami, having cruised to a 19-point success on Tuesday night.
"We thought we could win here. We hoped to win two, obviously, but we were happy to win one," said Spurs forward Duncan. "Then came the second game and we didn't want to rest.
"We came in here tonight and had great focus, put a great game together and came out with two."  
The result meant the Spurs can wrap up their fifth championship - and first since 2007 - with victory in game five at AT&T Center on Sunday.
LeBron James poured in a game-high 28 points and had eight rebounds, but his efforts were in vain. An out-of-sorts Dwyane Wade made only one of his first 10 shots en route to 10 points.