EIHL: Nottingham Panthers see off Sheffield Steelers; Fife Flyers edge Cardiff Devils
Sheffield's hopes of finishing the season in second were dealt a blow when they were beaten 3-1 by Nottingham Panthers.
Last Updated: 23/02/14 11:04pm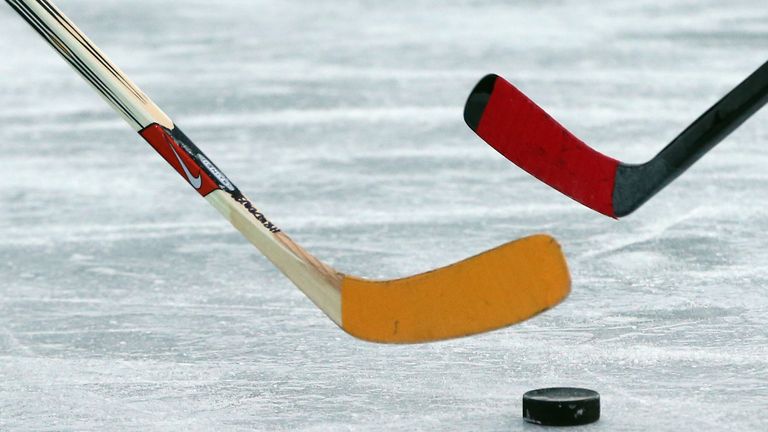 The Steelers made a fine start in their bid to end up behind recently-crowned champions Belfast Giants when they took the lead at the Motorpoint Arena with a goal from Rob Dowd.
However the Panthers soon levelled through Lynn Loyns before taking the lead when Leigh Salters scored on a wrap-around effort in the second period.
Sheffield pushed hard to find an equaliser but to no avail, with Robert Farmer sealing the win for Nottingham with a back-handed effort with just over two minutes remaining.
Meanwhile, Coventry Blaze heaped further woe on bottom side Edinburgh Capitals, storming to an 8-2 triumph.
Michael Henrich, Ryan Ginand Ashley Tait all bagged a brace, with Adam Henrich and Cale Tanaka also finding the net for Coventry at the SkyDome Arena.
Richard Hartmann and Curtis Leinweber managed consolation effors for the Capitals, who have won just 11 games so far this season.
Jordan Fulton scored the overtime goal that edged Fife Flyers past Cardiff Devils 3-2.
Mac Faulkner kept Cardiff alive with a goal on 19:50 in the third period after Derek Roehl and Danny Stewart had cancelled out the effect of Tyson Marsh's second-period effort for the Devils.
Dundee Stars beat the Hull Stingrays through Jack McLellan's second-period goal in the battle between teams placed fifth and sixth respectively in the standings.