NHL: Los Angeles Kings cruise past Anaheim Ducks in decider to book finals spot
The Los Angeles Kings booked their place in the Western Conference finals with a stylish 6-2 win over the Anaheim Ducks.
Last Updated: 17/05/14 9:15am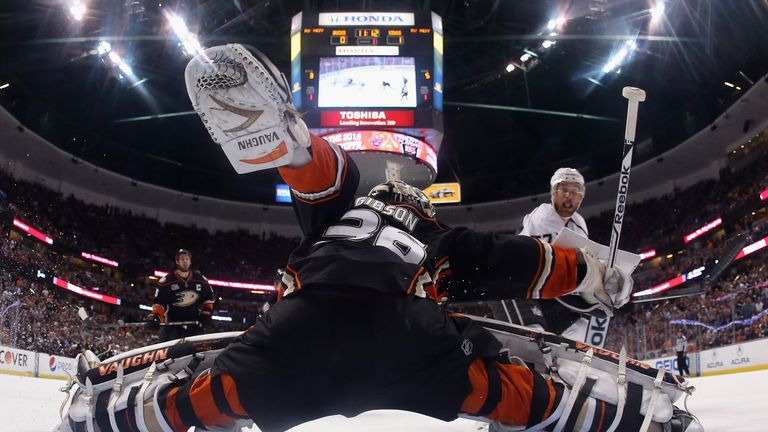 The Kings were firmly in control by the end of the first period thanks to goals from Justin Williams, Jeff Carter and Mike Richards.
Anze Kopitar and Marian Gaborik put the game further beyond Anaheim in the second.
Kyle Palmeiri and Corey Perry clawed back some of the deficit for the Ducks, but Tanner Pearson wrapped up the rout with six minutes remaining in the third period.
That sent the Kings through to a final play-off against the Chicago Blackhawks, a series which starts on Sunday.
Defeat for the Ducks also brought an end to the glittering career of winger Teemu Selanne, who had hoped to retire with another Stanley Cup success after 21 seasons.
The Finn allowed his emotions to show after the defeat, breaking down in the changing rooms after accepting the congratulations of supporters and then Ducks players.
"I tried, but when I came in here, I couldn't hold myself anymore," Selanne said. "I didn't know what to do out there.
"The 2007 Stanley Cup has to be the biggest crown for my career.
"To be honest, the most proud I am is I have been able to play so many years and at this age. You all know when you get older, it's not going to get any easier.
"But to be able to compete against these young guys and still enjoy this and play well, that has been the greatest thing in my career. I'm really thankful for that."