Sky Academy Sports Scholar mentors say scheme will help you achieve your dreams
By Mark Ashenden
Last Updated: 20/03/17 8:02am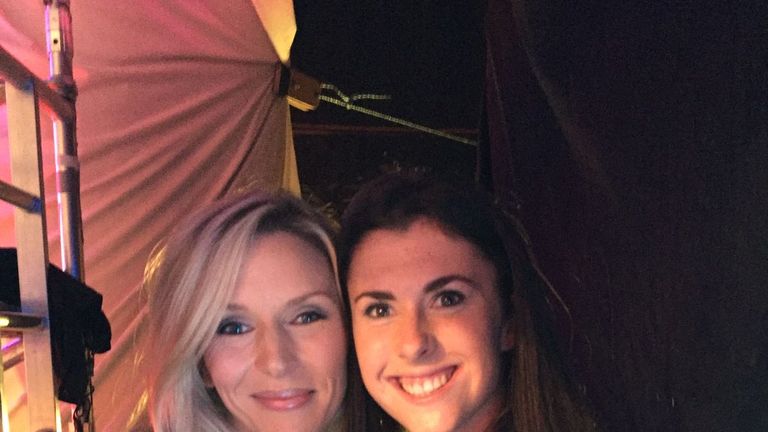 You need to be driven, tenacious and very good at sport, and being a Sky Academy Sports Scholar is the perfect opportunity to help you reach your goals.
That's the opinion of our Scholar mentors, who reveal why it's such an amazing thing to do with the March 26 deadline for applications fast approaching.
Click here for all the details on how to apply
---
DI DOUGHERTY (mentor to Paralympian Olivia Breen)
If you're determined, ambitious, driven, motivated, you love what you do and want a great network of support to achieve your goals then being a Scholar is for you.
It's tailored to all your individual needs, whether you need help with training, the psychological side of sport, fitness or nutrition. You will meet other inspirational athletes and learn from the best. There's no better way to achieve your success.
Olivia was able to go abroad with her training and learn from the best coaches, while media advice from us at Sky really helped her confidence and post-performance interviews.
The whole Scholar experience creates athletes that are the complete package, who are mentally and physically ready to deal with the demands of sport at the highest level. To all those thinking about applying - go for it!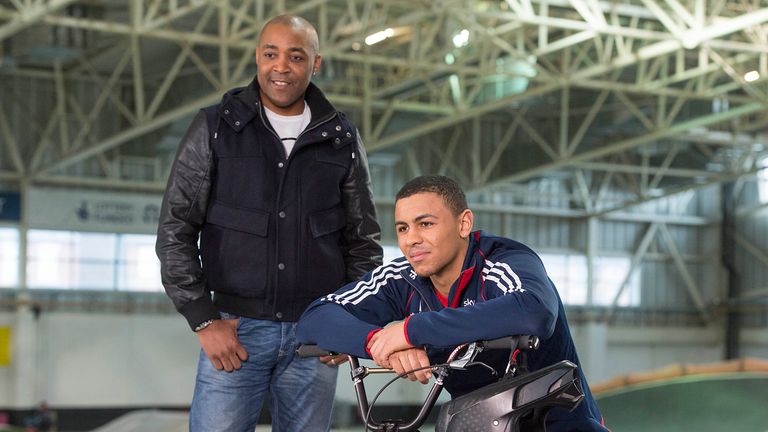 DARREN CAMPBELL (Mentor to Quillan Isidore, Holly Bradshaw and Mark English)
One of the fantastic benefits of being a Scholar is you can tap into the experience of mentors and Sky where there's a wealth of knowledge giving you the best opportunity to excel.
To have people who have had that journey, made mistakes and can pass on that experience gives them a perfect chance be the best they can. We've made all those mistakes and can tell the Scholars that everything will work out OK.
All my three Scholars have had different journeys. The experiences of Quillan and Holly have been similar where they've excelled while dealing with long-term injuries. That's always difficult when you step up to the next level because harder training increases the risk of being hurt.
There's been a negative state of mind and I've watched them come through to the other side and that's been very rewarding.
Holly was magnificent at the Olympics and to make the final was exceptional. Quillan has recently turned a massive corner and his confidence is much higher. It was difficult for him to step up to the next level and leave London for Manchester.
He's needed time to adjust and now he's a in a good happy place. Mentality is so important and going from junior to the senior level is a difficult journey and to watch these guys flourish and perform well has been amazing.
ADAM SMITH (Mentor to boxer Savannah Marshall)
To join a huge blue chip company who have such a wide business sense with such different multi-media platforms is an amazing opportunity.
The policy at the Sky family is a collaborative one and any Scholar will get huge help from the mentors. We believe passionately at Sky Sports in developing young talent and you only have to look at the success of the 2012 Scholars and how they've developed, won medals and grown up.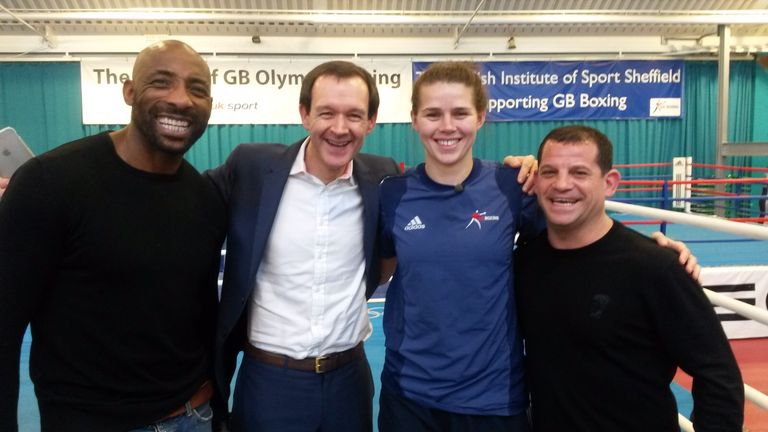 If you get down, you'll get your confidence to bounce back. The money will also help an athlete concentrate on their talent and goals. But anyone thinking of applying has to really want this and be very passionate about their goals.
If that's the case then Sky is the right place for you. You'll get a lot of exposure with a lot of people behind you. But they have to know they need to put the work in and strive to reach their goals with dedication, ambition and determination.
It's all about a learning curve and using a great arsenal at Sky. You're never assured of reaching the heights, but it will certainly be a major help to achieve your dreams.
Click here for all the details on how to apply