Scholar and gymnast Sam Oldham on lows and highs of European Championships
By Mark Ashenden
Last Updated: 03/05/17 10:52am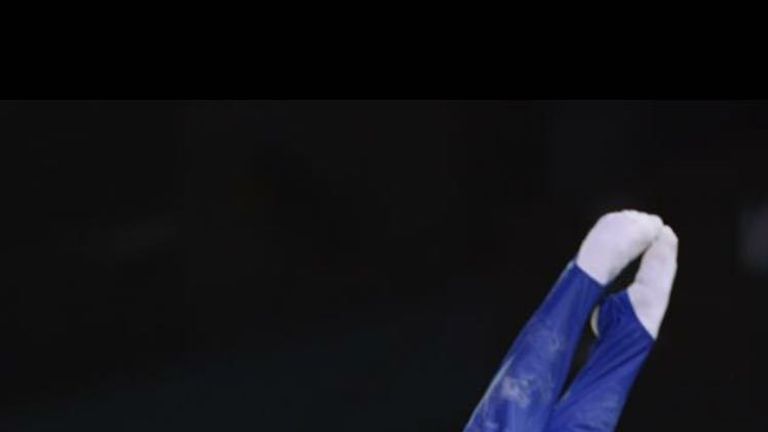 Sport is full of small margins, helping to determine the fate of winners, losers and the almost-rans.
A nose behind your rival at the finish line, an inch behind or over the goal-line, or an early release from a bar nine feet off the ground.
Gymnastics is a beautiful yet brutal sport and after battling some big injuries, Sam Oldham has returned to the arena cauldron at the World Cup in London's O2 and more recently the European Championships in Cluj.
The Sky Academy Sports Scholar re-lives the drama, emotions and joy of being back in a GB vest on the big stage.
---
After two years of niggling injuries and missing out on team selections I was in the GB team again for the European Championships in Romania.
I was optimistic about my chances, primarily on the High Bar, heading to Cluj. I was selected for the Parallel Bars - after my British title win in March - and the High Bar which is my strongest apparatus.

After a busy few months of 2017 competing and travelling, I was happy to be focusing on just the two apparatus. It was great to be back at a major event and experience the excitement, nerves and adrenaline that comes with it.
The feel of the team itself was very much youth and opportunity. It was strange being the oldest member of the GB squad and I found myself thinking back to my first senior major championships in 2011!
The Parallel Bars has been a solid routine for me all year and I was confident I could deliver. Preparing to walk into the arena I felt calm and I took a moment to reflect on and appreciate how far I had come since 2014.
I was the first athlete on the Bars, which can be challenging as you are limited with the time available to prepare with the chalk. I was ready, though, and as I signalled the judge I felt in control of my gymnastics.
My main focus for the routine was execution and not walking with my hands on the Bars. The last part of the routine is the most difficult so I knew I had to fully focus. I kept my composure and put in my best performance of the year hitting a score of 14.40 and finishing ninth meaning I was first reserve for the final.
Next was the High Bar and my best opportunity to make a final. So far this year I've not been able to produce the same quality of training I've put in on the competition floor. But I was confident I could do it. Again, as I presented to the head judge, I felt composed and ready.
The first two skills were perfect but I released the Bar slightly early on my third. I had to perform an upstart skill which unfortunately under the new rules is a technical error. I continued really well and hit my difficult combination the best I've done in competition. Finishing the routine I had a small step on the dismount and I knew straight away it wasn't enough.
The score was a 13.50 which actually turned out to be just 0.20 away from the final. My error on my Kolman (somersault with full twist ) cost me 0.80 of a point in execution deductions and kept me out of the Sunday final.
There were positives. It was the first time I hit my 16.30 difficulty routine in competition - something I have struggled in. I was also really happy with how clean my gymnastics was during the routine. I was, of course, disappointed and frustrated I wasn't able to perform my best routine.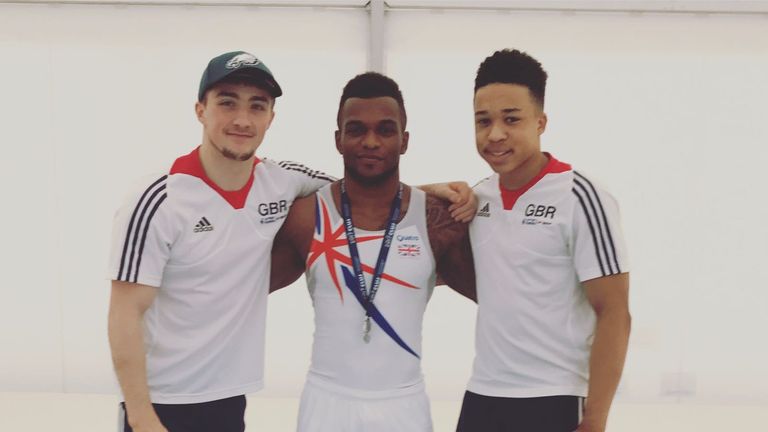 However, I have to manage my expectations because I just haven't produced good routines on the High Bar this year.
My overwhelming feelings leaving Romania were a sense of pride to be back competing for my country and being so motivated. I can't wait to get back training and to just continue improving my gymnastics.
I'm going to use my competition experience from the last three months as a springboard going into the summer block of training. I'm fully fit and healthy which gives me a huge confidence boost.
I'm hungrier than ever to be on the World Championships team for Montreal in October.
I have to say a big thank you to my coach Sergey Sizhanov for helping me get to this point. I'm loving my gymnastics again and I'm excited for what the rest of 2017 has in store.