Sam Oldham wants vaulting dream at 2018 Commonwealth Games in Australia
By Mark Ashenden
Last Updated: 06/06/17 12:40pm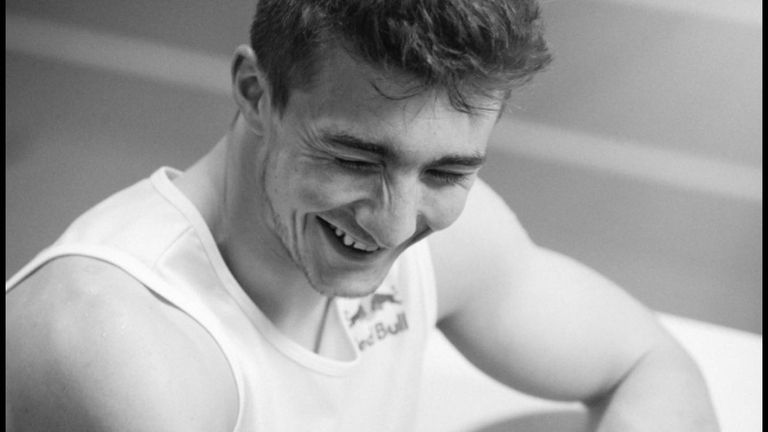 Sam Oldham is preparing for life after Sky with burying a few demons in Australia next year being one of his top priorities.
The 24-year- old from Nottingham is about to wave goodbye to the Sky Academy Sports Scholarship programme after four years of financial, media and mentoring support as he continues his journey as one of GB's top gymnasts.
In his final blog as a Scholar, Sam reveals his ambitions for Down Under, his struggles with not making the Rio Olympics and how Sky has helped to nurture and boost his development - in and out of the gym.
---
It's the Commonwealth Games in Australia next year. It's my favourite country, it's where my dad was born and I have unfinished business!
I'm training on the vault again and it's the same apparatus I injured my ankle on four years ago. That would be quite a story being on the vault again.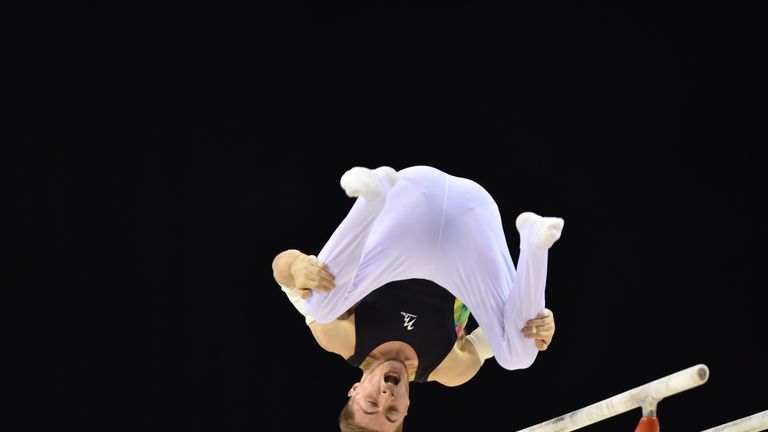 The day after I broke my ankle at the 2014 Commonwealths in Glasgow, my coach told me I was never doing the vault again. I told him that before my career was over I'd compete on the vault again!
We shall see! It's all about medals for me now. I'm so hungry for success. I'm in a great place and I'm so grateful I've got the opportunity to still be doing this amazing sport.
It's been quite a journey as a Sky Scholar. My best gymnastics was at the European Championships just before those Commonwealth Games and I was making great strides.
I won two silvers and felt at the peak of my gymnastics power. The next day I was in the Sky studios for an interview and I saw my mentor Geoff (Shreeves). That was a huge positive and pivotal moment in my career and it unfortunately led to my career-changing injury. I had been on top of the world!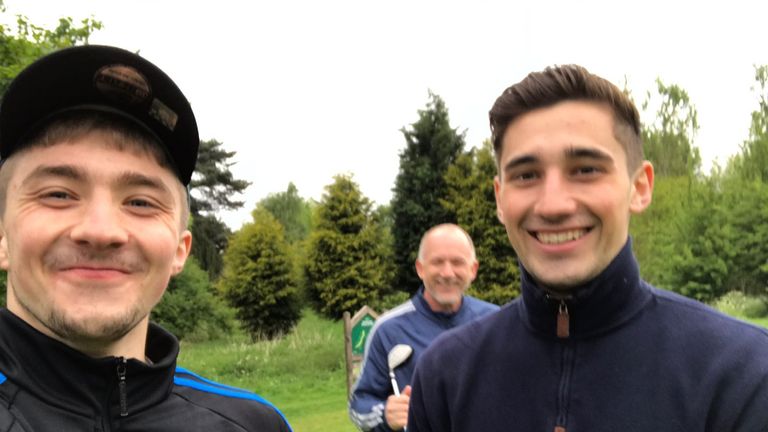 I've done so many amazing things as a Scholar. It's all the little things that the public don't get to see.
I did two motivational Sky speeches last year in Edinburgh and London and that was the culmination of my media training and all these amazing opportunities I have had backstage. My preparation involved face-timing Geoff for three days where I performed my speech while he sat in his living room!
He slated me but after three days I got it 'bang on' in front of 600 people! That gave me great confidence and made me think it could be something I do after my gymnastics. There's no way I would have been able to do that at the start of being a Scholar.
Geoff and I have got to know each other very well. I had an amazing weekend at the Etihad Stadium towards the end of last season when I was with him covering the Man City and Liverpool match. It was just incredible and a brilliant opportunity to see him at work. We will be friends for a long time and he's somebody I can pick up the phone to and chat about anything.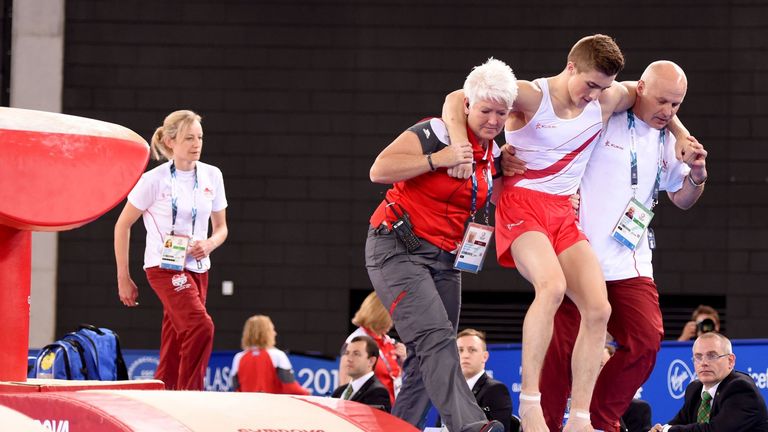 The best bit about being a Scholar has been feeling part of another team. We're in different sports with different backgrounds but we've all had the same end-goals.
To watch everyone's journey over the last four years, I have felt part of their success, like watching Siobhan (Marie O'Connor) winning her swimming medal in Rio or waking up and seeing Elise (Christie's) results from the speed skating World Championships.
That's been one of the best parts of this journey outside of my sphere. There have been lots of amazing people on the Scholar programme I've been able to speak to - people not involved in gymnastics but understand elite sport. I've made a lot of friendships that will last for a long time.
Being part of 'Team Sky' has made me feel part of something greater than myself.
Personally, I've been through a lot. The injury was huge and it took me two years to recover physically and mentally. Then there was the setback for Rio qualification. I appreciate the good times and the bad times and when I'm fit I make the most of it. I realise how tough it is to be healthy in a sport like mine.
I have greater self-awareness of who I am and what I'm about and what sort of athlete I am.
The new Scholars will have no idea about a lot of this. To start with, they'll just want to be doing their sport but I've learned things on the Scholarship programme that will help me for the rest of my life, whatever career path I take. It's all those little things you take for granted - all those life experiences.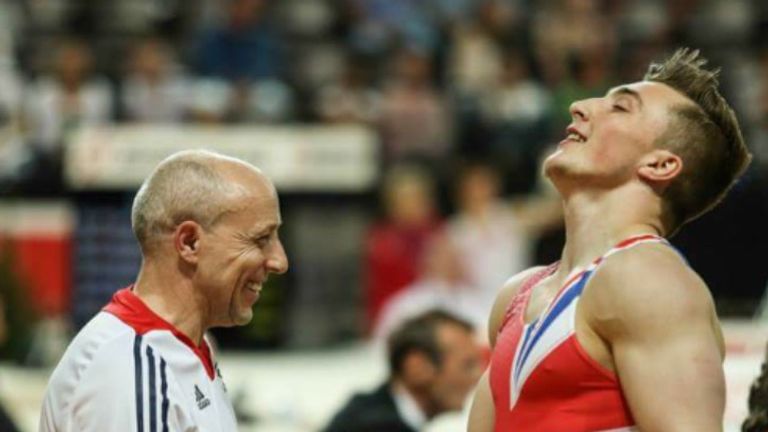 I used to be the most disorganised person in the world! I've now taken ownership of my career and have totally changed how I conduct myself outside of the gym.
As a gymnast I had a fear I wasn't good enough. I had a big step back with the injury and was worried I would never get back to where I was. Now, I've realised my fear is not 'Am I good enough?', it's 'Am I going to fulfil that potential?' That represents my transition in the sport.
I'm in a place I absolutely understand how talented I am and what potential I have. I have nothing to lose and I'm going to go after that and get as much as I can out of this sport.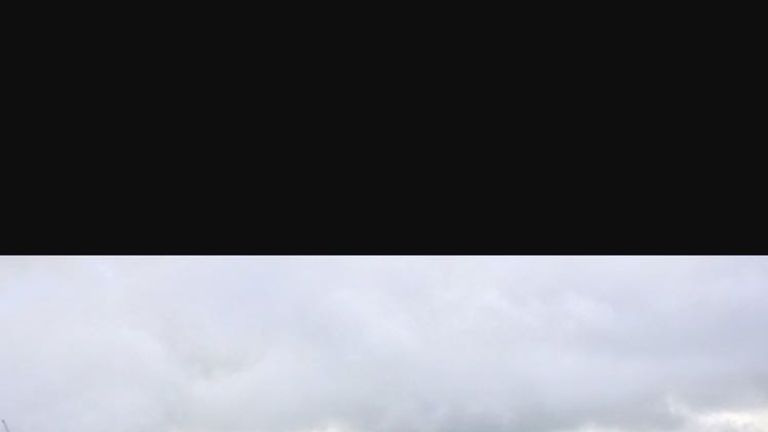 It's all about fulfilling my potential. I believe I've got my best years ahead of me and I'm now not worried about injuries or dismounting from the vault!
I used to play it safe and now I'm really pushing the difficulty levels in my routines for Montreal in October.
I haven't got a World Championship medal and that's a big target. I've spent two years chasing time and being fit but now I can push this and go for big routines. I also really believe I can be competing with the best in the world at Tokyo.
I'm loving training and I've got a deep, deep hunger for success and that's been missing in the middle of my journey.