Football reporter Geoff Shreeves on mentoring gymnast and Sky Scholar Sam Oldham
By Mark Ashenden
Last Updated: 19/09/17 7:33am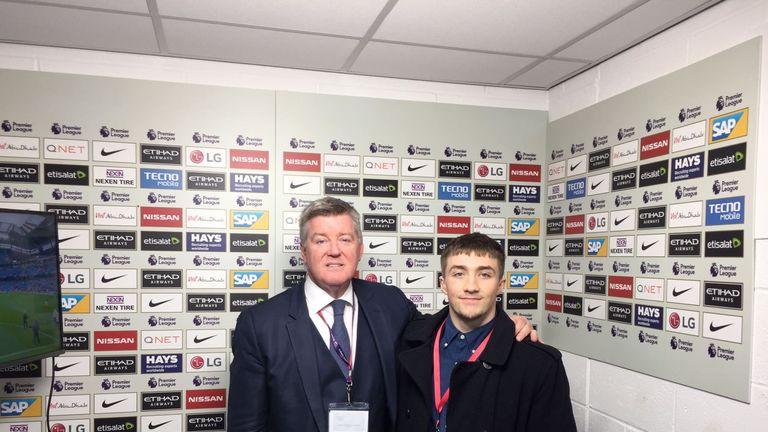 Football analogies, being told his speeches are dull and meeting Pep Guardiola have all been part of a blossoming relationship between Sam Oldham and Geoff Shreeves.
It's been a colourful four years for one of Britain's top gymnasts as the 24-year-old prepares for life after his Sky Sports Scholarship.
Injuries, Rio heartache and speaking to 600 Sky employees in Scotland have all been a huge test.
A Sky Sports football reporter mentoring a gymnast may seem an odd match-up. Shreeves reveals all....
---
A few people laughed when I was given a gymnast to mentor! The boxers had a boxer, the athletes had an athlete. The joke was I had been chosen because I was used to being in the bars rather than on the bars!
It's just been great seeing a young person develop as an athlete and as a person. If anything, he's mentored me because he's been fantastic. I absolutely loved working with Sam.
The biggest and most enjoyable thing has been seeing him grow as a young person. When I met him he was already an established athlete - he won bronze at the London Olympics - he was already successful but still a quiet and shy young man.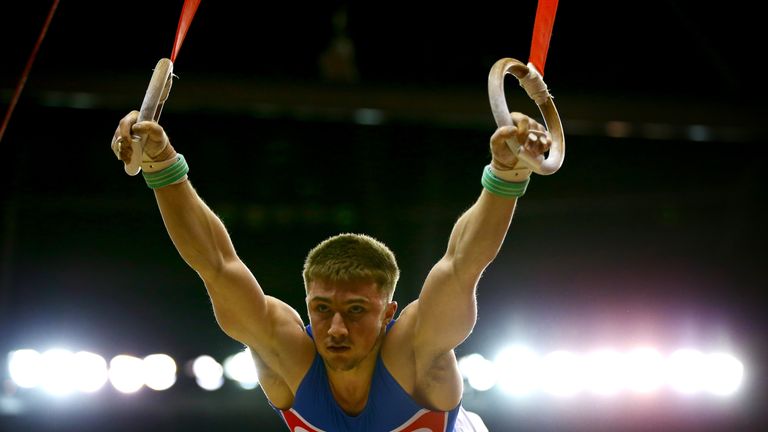 But he hadn't had many setbacks in his career. Rather than seeing his victories, I saw him challenging obstacles in his life. He had the ankle injury at the 2014 Commonwealths where he missed many competitions but kept his focus and his goals clear.
I remember him sending me some video of when he returned to training for the first time. That was a good moment.
And then he had to deal with not being selected for the Olympics last summer. He challenged the process and there were other avenues but he said 'right, stop, it's not to be'. He went on holiday, came back and started again. He reminds me of Rudyard Kipling's 'If' with all his tools broken and lost and he picks them up and starts again. He has fantastic mental strength.
When he was struggling with the ankle injury, I suggested he speak to ex-footballer Jamie Redknapp who had more injuries than most. He was somebody who knew about fortitude and endurance and that really helped Sam.
There are a lot of parallels between football and gymnastics and I used those, particularly around the time when he didn't make Rio. He still had to train around those who had been selected and I told him to keep his head down.
I explained it was like being a footballer - if you're on a yellow card then don't give the ref a decision to make and don't dive in. We often talked about those parallels and used football analogies. He was at Nottingham Forest so he knew his football, despite supporting Man Utd!
He also came to a number of games with me - not to see footballers or managers - but he was genuinely interested in broadcasting and building his media work.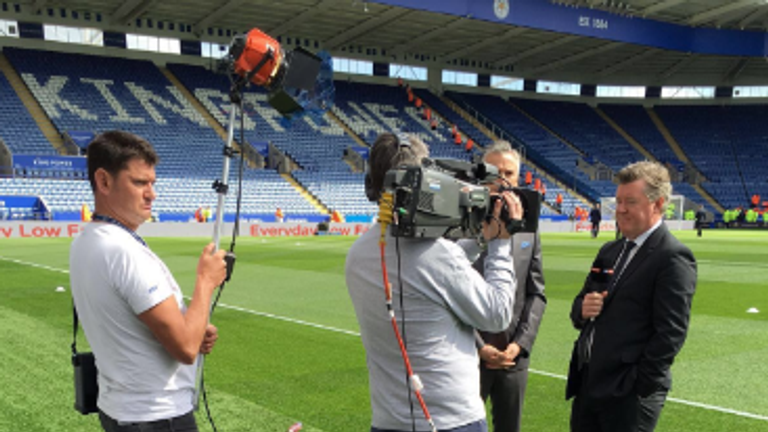 He was also asked to speak at the Sky centre in Glasgow. He wrote a speech, I changed it and we practised it on Skype a lot! I told him to treat it like a gymnastics performance where you're a bit nervous, the crowd warm to you and you start showing off and get a huge buzz like one of your routines….and that's what happened!
It was very rewarding for both of us. I was honest with him like he would be with me if I was doing gymnastics! He would have told me I was out of condition and eating rubbish! I was brutally honest with Sam saying initially it was boring and he wasn't being himself. But he came good and it was great.
Being a Scholar is an incredible opportunity and enormously helpful. I think it opens up their eyes to a completely different world.
I don't actually think 'mentor' is the right description - I see it more as a friendship. But overall it's turning the camera around and making them see things from a different perspective which can only do them good.
It lets them hear about other athletes and people from a different field. It can be quite insular in sport and you don't get exposed to different ideologies. I've seen Sam on set and it gave me such a buzz looking so comfortable and speaking with such authority.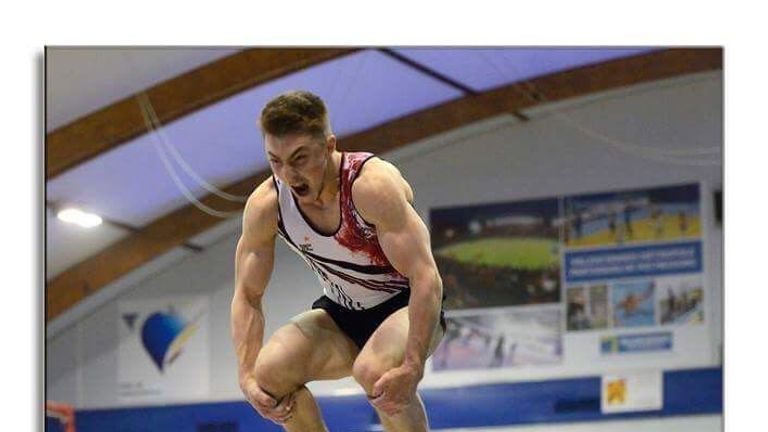 He'd have never done it before being a Scholar. I'm not taking the credit because I'm sure he would have blossomed anyway but seeing his development has just been brilliant.
Because I know how great his commitment and drive is, barring injury, I believe he will have a successful career and I'm sure he'll be at the next Olympics in Tokyo.
I hope he continues to be media savvy and uses those opportunities. But I think he's so well balanced as a person that he can handle any situation.
Even if he was injured and couldn't carry on in gymnastics I think he'd accept it with sadness but go on to make a decent life. Sam as a person will be a tremendous success. His enthusiasm deserves it.
I hope he reaches his goals as a gymnast but he's still a young person and he's already achieved an enormous amount.