Drone Racing League is back for 2017, bigger and better than ever with new venues culminating in the World Championship at London's Alexandra Palace.
With faster drones on bigger courses and with new pilots it promises to be the most thrilling instalment yet of the DRL - the global leader of First Person View (FPV) drone racing.
Weighing just 900 grams, the Racer 3 can reach a top speed of 90mph taking under a second to go from 0-80mph and the DRL's team hand build more than 600 identically designed drones.
Featuring a cast of 16 elite pilots from across the globe with each flying a custom-designed, hand-built drone, through complex, thematic, three-dimensional racecourses that have been compared to a real-life video game.
Jet is the defending champion and the American will line-up again this year with other pilots from the United States joined by contenders from the UK, Canada, France and Germany.
2017 DRL Season
All 16 pilots compete in 3 of the 4 regular season races
A Championship elimination round will eliminate the bottom two pilots
Total points will determine which 12 pilots advance to the Play-Offs
Remaining six compete for the title of DRL World Champion.
Eight pilots advance from Play-Offs to London's World Championship
Winner-take-all championship and a six figure salary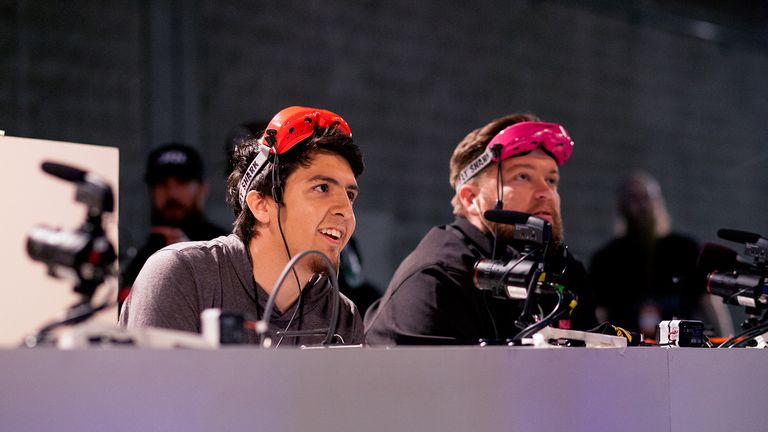 For 2017 the venues have changed with only Miami remaining but a more competitive field this year will see the introduction of semi-final and final runs making every race important as the pilots battle it out to be the best.
Miami Nights kicks off the 2017 coverage which will also take in Atlanta, New Orleans and Boston before heading to Europe for the first time with the play-offs taking place in Munich before the World Championship final comes to London's Ally Pally.
Sky Sports Mix will show all of the action beginning with the first races of the season at Miami's Hard Rock Stadium, which you can see from 10pm on June 21 with the finals race following on June 22.
DRL 2017 on Sky Sports Mix
| | | |
| --- | --- | --- |
| Episode | Stage | |
| 1 - Miami Nights | Semi-Finals | June 21 (10pm) |
| 2 - Miami Nights 2 | Finals | June 22 (10pm) |
| 3 - Atlanta Aftermath | Semi-Finals | June 29 (9pm) |
| 4 - Atlanta Aftermath 2 | Finals | July 2 (10pm) |
| 5 - Mardi Gras World | Semi-Finals | June 5 (10pm) |
| 6 - Mardi Gras World 2 | Finals | July 6 (10pm) |
| 7 - Boston Foundry | Semi-Finals | July 12 (10pm) |
| 8 - Boston Foundry 2 | Finals | July 13 (10pm) |
| 9 - Munich Play-Offs | Round One | July 19 (10pm) |
| 10 - Munich Play-Offs 2 | Elimination Round | July 21 (9pm) |
| 11 - Season Recap | Season Highlights | July 26 (9.30pm) |
| 12 - World Championship | Championship Elimation Round | July 29 (10pm) |
| 13 - World Championship | Championship Finals | July 30 (11pm) |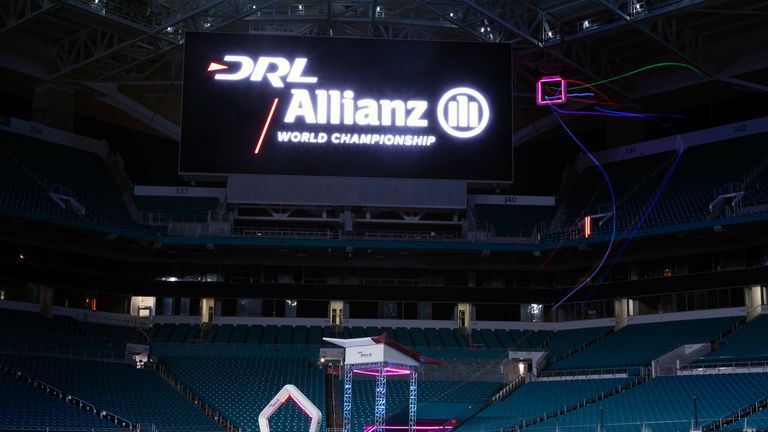 Follow the Drone Racing League on Sky Sports Mix, beginning with the first race on Wednesday June 21 from 10pm