Barry Hearn says return of Ronnie O'Sullivan to defend World Championship can only be good thing
Barry Hearn says the return of champion Ronnie O'Sullivan can only be good for the 2013 World Championship in Sheffield.
Last Updated: 20/04/13 10:30am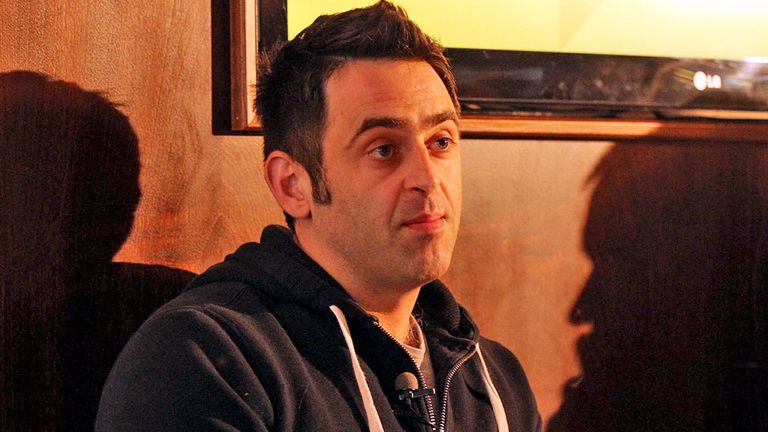 O'Sullivan has played just one low-profile match this season ahead of making two major announcements: the first in November that he would be taking a hiatus and skipping the rest of the season.
However, the Englishman performed a U-turn in February, and confirmed he would be ending the sabbatical to defend his Crucible title this month.
O'Sullivan, a four-time world champion, starts against Scotland's Marcus Campbell in the first round on Saturday, playing a man who defeated Peter Ebdon and Graeme Dott to reach the China Open quarter-finals last month.
The Essex professional is reportedly playing well in practice and must attempt to recreate his best form in Sheffield against the world's top players to successfully defend his world crown.
"The return of Ronnie has added another dimension, no question," Hearn said. "I hate sport that's already written out and you know what's going to happen. I have no idea what's going to happen and I have absolutely no idea which Ronnie O'Sullivan's going to turn up.
"You always need heroes and villains in any good soap opera. I'm not saying Ronnie's either, but he's certainly capable of being both.
"As Mark Selby said, he really shouldn't get through his first-round match. And if it was anyone else other than Ronnie O'Sullivan I would say 'no chance'. But with Ronnie anything is possible."
World No 1 Selby, meanwhile, insisted the 37-year-old O'Sullivan would not put his reputation on the line without being ready for the next 17 days.
"Ronnie's one of the most natural players to ever play our game. He's more than capable of turning up and winning the World Championship," Selby said.
"I'm one of those players where I need to be practising all the while to keep sharp, because if I put my cue down for a few months and go down to the club it's more or less like starting again."
Selby buys into the theory that O'Sullivan and Tiger Woods can be easily compared, taking their respective sports to a wider audience whenever they play.
Now O'Sullivan has had his break from snooker, just as Woods was absent for golf for a similar period after his infidelities came to light in 2009.
"When Ronnie does play in a tournament it gives so much to the game. With it being the World Championship, the biggest tournament we have, of our sport, it's great to have him back in it," Selby said.
"Ronnie's one of the greats of our game. Whatever he says I always try to take things on board. You can always pick up things from great sportsmen, whether it's Ronnie from snooker or Tiger Woods from golf."