Masters: Stephen Maguire beats Judd Trump 6-4 to reach the quarter-finals
Last Updated: 12/01/15 6:36pm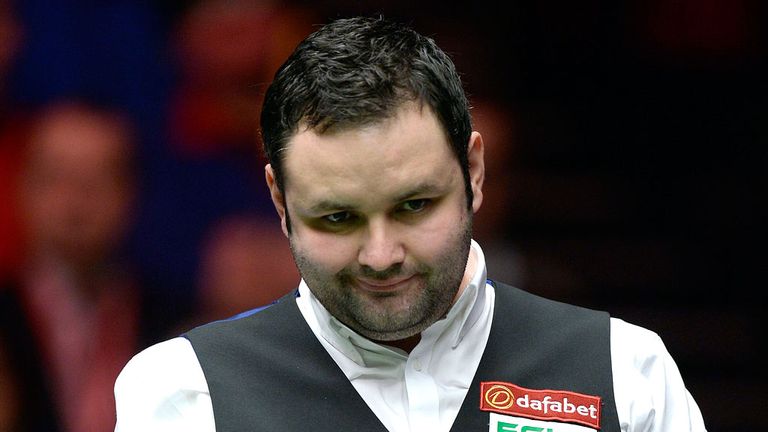 Scotland's Stephen Maguire defeated Englishman Judd Trump 6-4 to reach the quarter-finals of the Masters.
The Glaswegian survived a slow start at Alexandra Palace, trailing 2-0 before winning four successive frames to take control of the match.
Trump battled back to 4-4 but that was as good as it got for the world No 7, and his error in frame 10 meant it was Maguire who progresses to face Shaun Murphy on Friday evening.
Maguire made a 52 break in the opener but Trump came back with 68 to win it and also took the second, before knocking in a 54 run in the third.
He failed to pot the decisive blue, though, and Maguire scrapped to victory and levelled the match with a 96 break in frame four.
He claimed the next frame to lead for the first time and an 82 break took him 4-2 up before Trump closed the gap with a sparkling 109 and then levelled after a bout of safety.
Maguire won the following frame but a misjudgement allowed Trump first chance in frame 10 - only for the Bristolian to miss a simple black off the spot as he focused on shattering the pack of reds to all corners, turning it into a gilt-edged opportunity, which his opponent took with a 64 break.
Maguire said: "The whole match changed. He missed two or three shots at the blue and sometimes the balls punish you, come back to haunt you.
"I had a great chance to go 5-3 but at four each I just had a go, I changed completely, and he went into his shell a bit I think."