UFC: Vitor Belfort firmly in title picture after knocking out Dan Henderson in round one
Vitor Belfort's remarkable renaissance continued in explosive fashion on Saturday as he knocked out Dan Henderson.
Last Updated: 10/11/13 7:10pm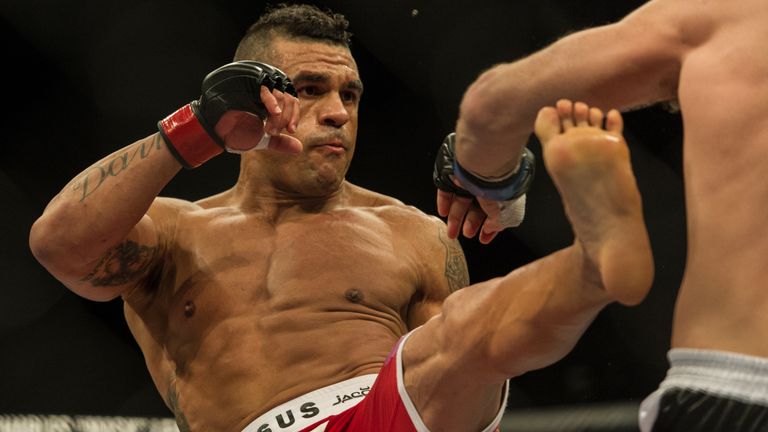 Belfort initially flattened Henderson with an uppercut before unloading strikes on the ground. As Henderson staggered to his feet Belfort turned the lights off with a head-kick at 1:17 of the opening round.
The UFC mainstay from the early 1990s is now likely to challenge the winner of Chris Weidman v Anderson Silva for the middleweight championship.
Where once he was a canon firing in one direction, Belfort has evolved into a sniper with less obvious but more effective striking.
Last night represented another chapter in his explosive tendency to finish fights within five minutes, a trait he has perfected aged 36 with three consecutive head-kick stoppages to equal a record.
For Henderson, the UFC's oldest active fighter at 43, this was a first knock-out loss in a legendary career spanning 17 years and 40 fights. He is also entering free agency but retirement isn't yet an option.
Earlier in the week, Tim Kennedy also registered a first-round knock-out over Rafael Natal at Fight For The Troops - a fundraising event for the armed services.