Former champion Gael Grimaud takes legal action against French MMA ban
By PA Sport
Last Updated: 09/01/17 3:26pm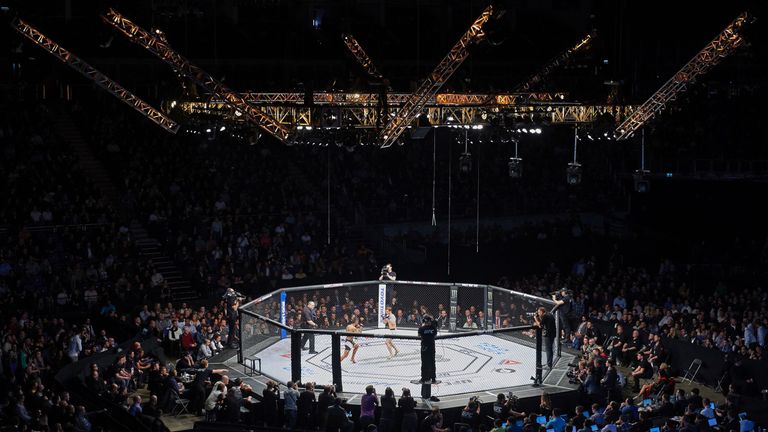 Former mixed martial arts champion Gael Grimaud is taking legal action against a ban hitting the sport in France.
Grimaud, the CWFC welterweight champion in 2012, says he will challenge new combat sports guidelines recently pushed forward by France's sports ministry stipulating that fighters can't be hit while on the ground.
The new decree also states that fights need to be organised in a ring with no mention of MMA cages.
The decree from the French sports ministry in October stated: "Fights will take place on a carpet or in a ring with three or four ropes. The corners of the ring will be protected.
"The following techniques are strictly outlawed and will lead to immediate disqualification:
"Punches, kicks or strikes with the knees against a fighter on the ground; any strike with the elbow; headbutts; blows to the genitals, the spine, the back of the head or the throat; putting the fingers in the eyes, mouth or nose;
"Pulling the hair; biting; throwing (the opponent) intentionally onto the head or neck; throwing the opponent out of the ring."
Grimaud says the new regulations aimed at improving security are in reality imposing a blanket ban on MMA.