Motor Sport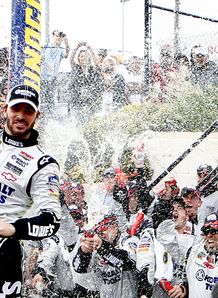 Don't Miss These
Jimmie Johnson is seeking a sixth straight NASCAR title as the Chase gets underway this weekend.
With Kimi Raikkonen set to race NASCAR, we look at other world champions for whom F1 was not enough.
Sky Sports has confirmed a new two-year deal for exclusive live HD coverage of IndyCar.
After fighting to establish himself, racing driver Adam Carroll is hoping to break into IndyCars.
Moyes might not do too badly here, Sociedad are very similar to Everton (when Moyes took over there). He has little pressure, he can get a side to play half decent football (eventually), and he will give the best of the youth team the ...
callum
Other hot topics:
No Poll has been entered for today