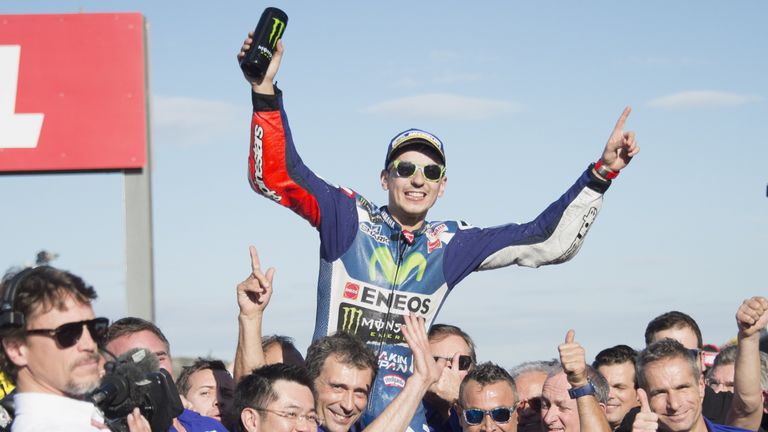 Three-time world champion Jorge Lorenzo signed off his nine-year Yamaha career with victory in the Valencia Grand Prix on Sunday, the final event of the season.
The Spaniard led from pole position to take victory from world champion Marc Marquez on a Honda with Ducati's Andrea Iannone taking third place.
Lorenzo, who will switch to Ducati in 2017, secured third in the championship behind Marquez and Yamaha team-mate Valentino Rossi, who was fourth.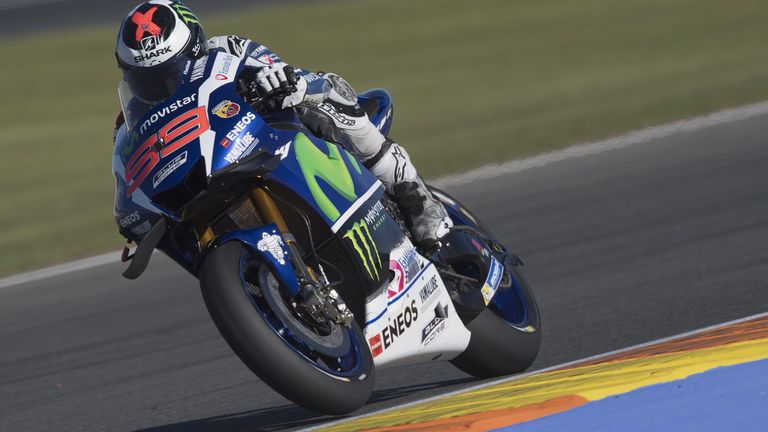 "Now I can relax," said Lorenzo after a 44th career win. "It's very emotional after nine years with Yamaha.
"I didn't expect to win today because I knew Marc was very strong. I suffered in the last 10 laps because he was pushing and attacking.
"It was an incredible weekend with a perfect first few laps, pole position, fastest lap, and victory.
"I arrived here in MotoGP at 20 years old, taking my first pole position on my first race.
"After almost 10 years I leave with a pole position and a victory, I think I couldn't have given Yamaha a better present than this for their support and their hard work during these years."
Marquez's second-place finish allowed Honda to claim a 22nd constructors' title.
The 23-year-old Spaniard, who wrapped up his third world title in Japan with three races to spare, won five races in 2016.