Tristan Vautier signs up to IndyCar with Schmidt Peterson Motorsports
Indy Lights champion Tristan Vautier is stepping up to the IndyCar Series with Schmidt Peterson Motorsports.
Last Updated: 29/01/13 9:05pm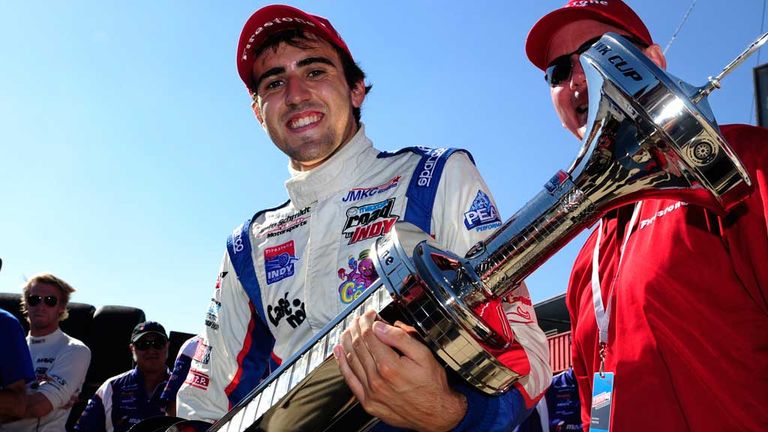 The signing makes Sam Schmidt's organisation a two-car IndyCar Series team, with Vautier teaming up with his fellow-Frenchman Simon Pagenaud, last year's IndyCar rookie of the year.
The two French drivers worked together in December during a test at Sebring.
Vautier won his debut race in Indy Lights last season en route to the championship, and did the same in the Star Mazda Series in 2011.
Pagenaud scored four podiums and finished fifth in the final standings last season when SPM was a single car team.
Team owner Schmidt believes the organisation will be stronger with two cars, and Pagenaud has said he believes he can contend for the IndyCar championship in 2013.
"It's a big first step and I'll try to learn as quickly as I can because there will be many new things this year," Vautier said. "I just hope Sam will be able to handle two Frenchmen... two on the same team will be tough."
Pagenaud said: "Having a rookie sometimes is a good thing because he'll have a lot of raw speed that we can extract from him on my side and he can extract my experience. Having that extra information is what's needed to have a top team.
"I see him being quick straight away. The biggest thing for Tristan is to make the most of the situation."