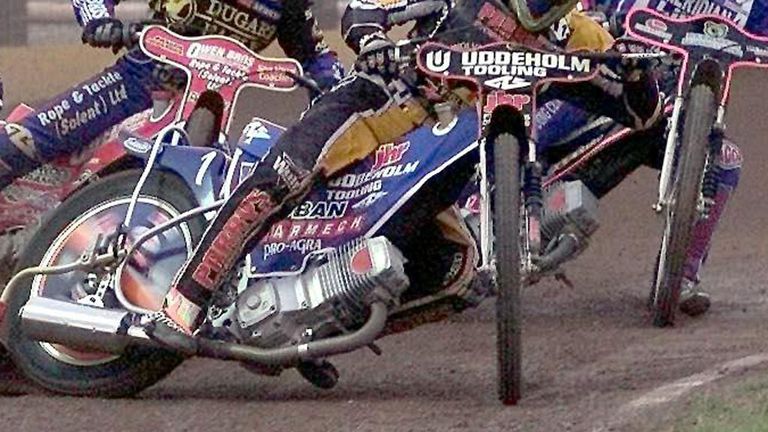 Eastbourne boss Trevor Geer admitted to mixed emotions after being held to two Elite League points in a 49-44 win over Coventry at Arlington.
The Bees were 11 points down with six heats to go but produced a series of 4-2s to cut the gap and take a valuable league point back to Brandon.
Skipper Cameron Woodward led the scoring for the Eagles with 10+2 whilst Hans Andersen won his last three races for the visitors to finish on 13.
Geer said: "We put ourselves in a position to get the three points but let the situation slip. The Coventry boys got the hang of the track and one or two of our lads were not at their best.
"We have always known that we need to get some away wins and this just emphasises the point.  Belle Vue on Monday would be a good place to start."
Coventry promoter Mick Horton said: "I was absolutely delighted with the team, and I'm proud of them because Eastbourne is not an easy place to go at all, especially not being at full strength.
 "That point could prove very valuable, so it's a great result for us and full credit to all of the boys."
Lakeside also picked up a useful away point in a 42-48 away defeat at Leicester, leaving the third-placed Hammers four points ahead of Swindon who are just outside the play-off places.