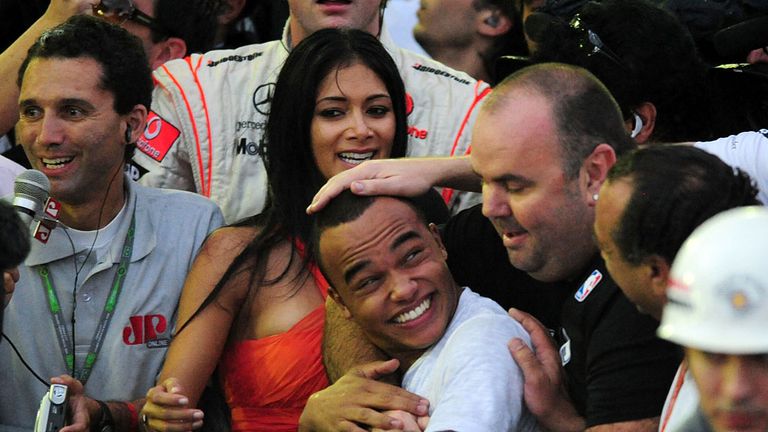 Lewis Hamilton's younger half-brother Nicolas is aiming to become the first disabled driver to compete in British Touring Car Championship.
Nicolas Hamilton, who has cerebral palsy and has raced in the Renault Clio Cup in 2011 and 2012, announced his intention to secure a seat in the 2015 competition on his personal website.
"After months of deep thought in deciding what the best route for my career is, I am excited to announce my ambitions to become the first disabled athlete to compete in the Dunlop MSA British Touring Car Championship (BTCC) in 2015.
"Having raced in the Renault Clio Cup in 2011 and 2012, which supports the BTCC at each round, I have always been impressed by the professionalism and competitive spirit of the series and the fantastic support shown by its fans.
"The thought of competing in the championship is really exciting and I would love the challenge of competing at this level."
The 22-year-old hopes his ambition to compete in the BTCC will help to inspire others.
"While I still feel I have a lot to learn in racing, I have always strived to push myself to achieve results and exceed my expectations, and I hope racing in the BTCC will prove just that," he added.
"My main ambition is not just to compete, but to inspire others to strive for their goals and to follow their dreams, regardless of their situation.
"Anyone can 'Exceed Expectations' in one way or another and I hope to prove that when I compete against, not just able-bodied drivers, but the best Touring Car drivers in the UK."