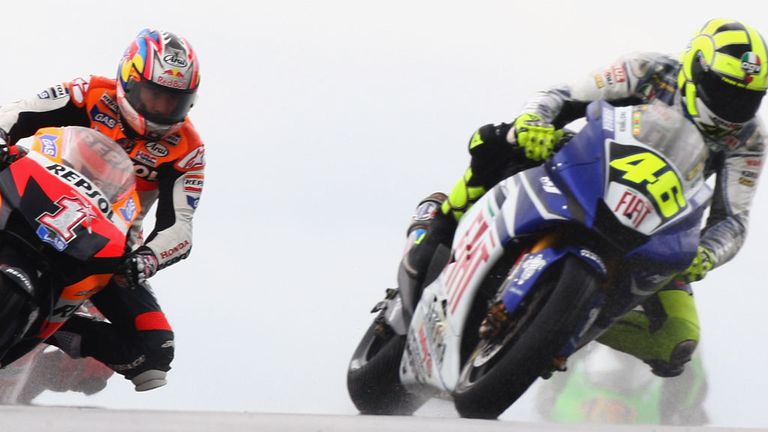 Donington Park will host next year's British MotoGP on a one-off basis, before the event moves to the yet-to-be completed Circuit of Wales.
The East Midlands circuit last staged the race in 2009 and will enjoy the British round again while the Welsh venue is being built at a cost of £315m.
Donington hosted the meeting for 23 straight years from 1987 and Carmelo Ezpeleta, chief executive of rights' holders Dorna, said: "The Circuit of Wales has worked very quickly to secure the best deal for British race fans and we believe Donington Park will deliver a fantastic race in 2015.
"Donington has a long history and has been the scene of some of the most exciting MotoGP races in recent years.
"We are sure the extensive works undertaken since it reopened four years ago will guarantee a successful event."
However, Silverstone's managing director Richard Phillips is unhappy with the decision.
Silverstone has been the location for the last five GPs and Phillips said: "We have invested heavily in the circuit and facilities here at Silverstone, specifically to host MotoGP, and have developed the British Grand Prix into a highly successful event.
"We wanted to keep MotoGP at Silverstone but cannot afford to subsidise it. We are extremely disappointed not to be hosting the event in 2015.
"We know from experience what it takes to run a high quality British Grand Prix.
"We made what we considered to be the maximum sensible offer to retain the event at Silverstone but it seems the Circuit of Wales, who have no experience of running a grand prix, have concluded they can do better running it themselves, using Donington until their circuit is ready.
"Silverstone has taken the event to a whole new level over the last five years, so we hope this won't turn out to be a backwards step for the British Grand Prix, teams and fans.
"The Circuit of Wales evidently believe they can make the finances work using Donington next year – we wish them the best of luck."