Indy Car: Injured Dario Franchitti upbeat after horror crash
Dario Franchitti remains in hospital but will not need back surgery after Sunday's crash in the Houston Grand Prix.
Last Updated: 07/10/13 11:47pm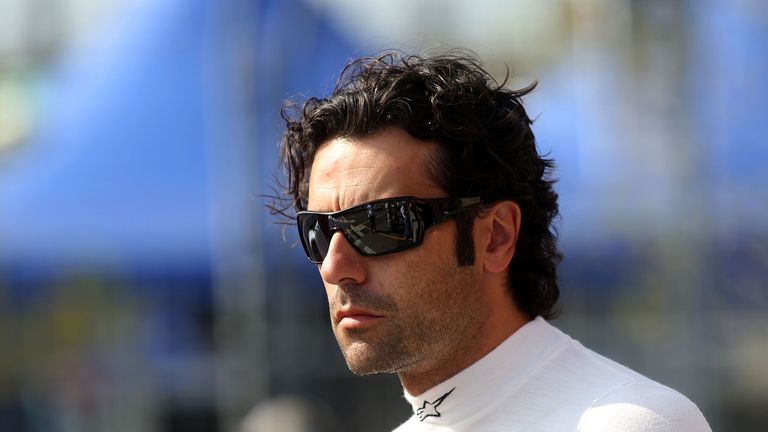 The Scot suffered two spinal fractures, a concussion and broken ankle and was stretchered off the track and taken by ambulance to the nearby hospital where he will continue his recovery for the next "few days".
Franchitti's car went airborne on the last lap after colliding with Takuma Sato and slammed into the safety fencing before coming to a halt in the middle of the street circuit track.
In a statement, the 40-year-old Franchitti said: "Thank you to everyone for all the well wishes. They mean a lot to me. I would also like to send my best to all the fans involved in the accident and hope that everyone is alright."
On release from the Houston hospital, Franchitti will be transferred to Indianapolis, where his Chip Ganassi team is based, for further evaluation.
A medical spokesman said: "He was admitted awake and alert to Memorial Hermann Texas Medical Center in Houston for a concussion and spinal fracture that will require no surgery and a fracture to the right ankle. He will be kept overnight.
Sato, the former BAR/Honda F1 driver, added: "On the last lap I caught the marbles and brushed the wall and lost momentum. A couple cars passed me as I was offline and in turn five. I got very loose and Dario and I came together."
Debris from the crash also flew over the top of the safety fencing, with an IndyCar official and two spectators also sent to hospital for evaluation, while some reports say 11 other spectators were assessed at the race track.
Will Power won the race, scoring his second victory of the season after he held off New Zealand driver Scott Dixon, who had won Saturday's first race of the weekend double header.
The crash comes less than eight months after around 30 fans were injured at the Daytona International Speedway when a 10-car crash sent debris, including a tyre, into the crowd during the final lap of a NASCAR race.