Kurt Busch wins Daytona 500 as crashes affect NASCAR's season-opening spectacular
By Andy Charles
Last Updated: 27/02/17 8:15am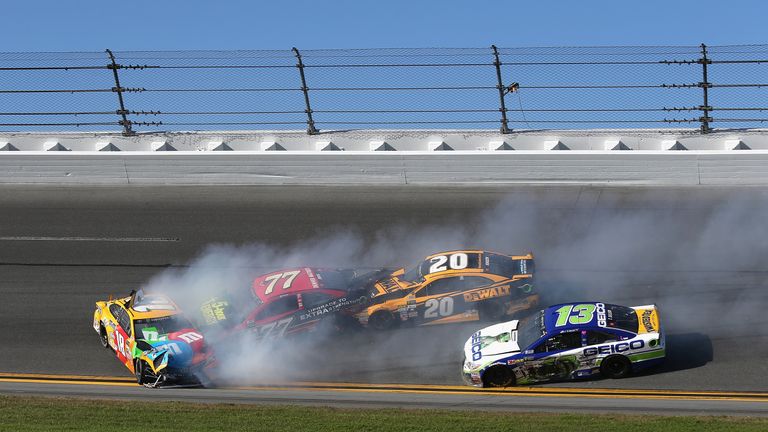 Kurt Busch claimed victory in the Daytona 500 for the first time after NASCAR's biggest race turned into a demolition derby.
Busch led for only one lap but it was the all-important finale as he powered his Stewart-Haas Racing Ford to the line just over a quarter of a second ahead of Ryan Blaney.
The veteran of 17 Daytona 500s had only taken the lead when front-runner Chase Elliott, who started the race from pole, ran out of gas heading into the final lap.
Only 25 cars managed to finish the race, with estimates that only five of those finishers arrived at the end without some kind of damage.
"There is nothing predictable about this race anymore and the more years that have gone by that I didnt win I kept trying to go back to patterns that I had seen in the past," Busch said,
"My mirror fell off with 30 laps to go and I couldn't even see out the back. And I thought that was an omen. Throw caution to the wind.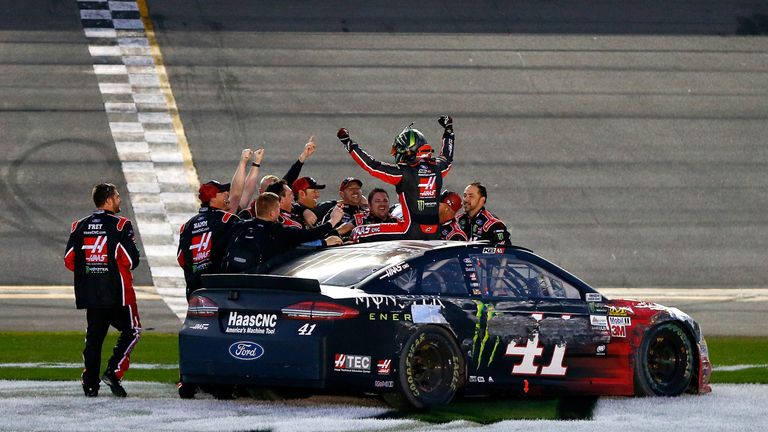 "Our car was damaged on all sides. We went through everything today."
A series of multi-car pile-ups led to the exit of dual winners Dale Earnhardt Jr, Jimmie Johnson and Matt Kenseth.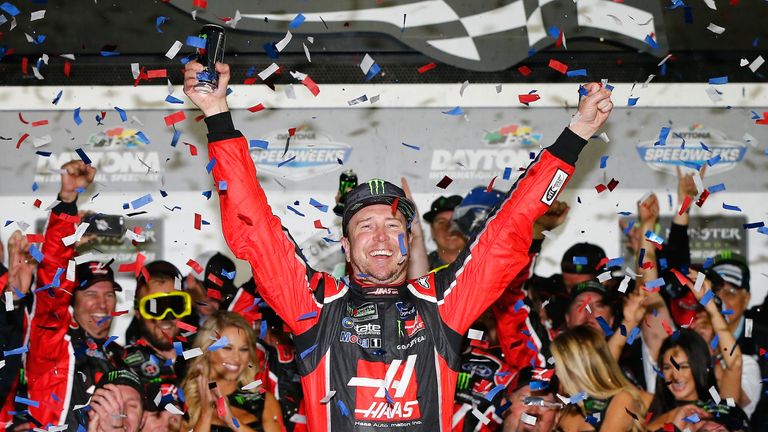 The race also featured a new staged format, with added points for leaders at the end of each segment, which were won by Kyle Busch and Kevin Harvick.
Kyle Busch's race ended when he spun in an incident that also took out Earnhardt Jr and Kenseth among others and forced a red flag to be shown.