Rallying legend Sebastien Loeb has not committed to a full season in 2013 and could be heading for World Touring Cars
Sebastien Loeb will not be running the full WRC season in 2013 and could be heading for a new challenge
Last Updated: 27/09/12 1:04pm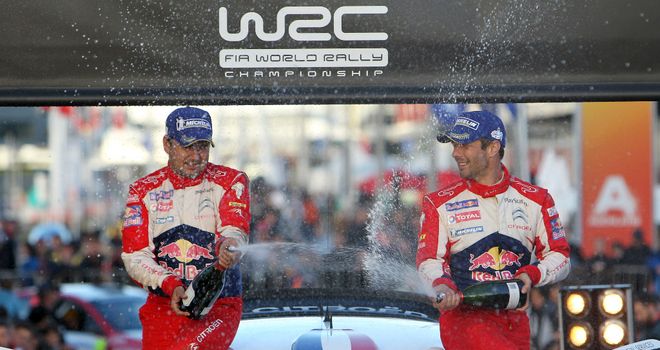 Loeb has an unprecedented record in rallying since taking a full-time drive in 2002, having won 74 events for the French manufacturer.
The Frenchman is on his way to a ninth WRC title, leading by 61 points with three rounds left this season, but he has so far only confirmed that he will take part in the season-opening Monte Carlo Rally in 2013.
Citroen confirmed that Mikko Hirvonen will do the full season while another, yet-to-be announced crew, will be join the Finn when Loeb is not racing - he previously suggested he would only take part in his favourite events.
"We will be making another announcement in due course about the second crew that will compete in the absence of Seb and Daniel [Elena, co-driver]," read a Citroen statement.
There have been reports that Citroen are getting involved in the World Touring Car Championship with Loeb a possible participant for them, reports firmed up a little at the Paris Motor Show.
"The role of brand ambassador for Citroen cannot be a passive one for someone as driven as Sebastien," the statement continued.
"This project would give him the opportunity to pursue his career in track racing with the support of the manufacturer with which he has worked since his competitive debut."