MotoGP, WSB join forces on marketing and commercial strategies for first time
MotoGP and World Superbikes will bring their financial interests together for the first time.
Last Updated: 02/10/12 5:41pm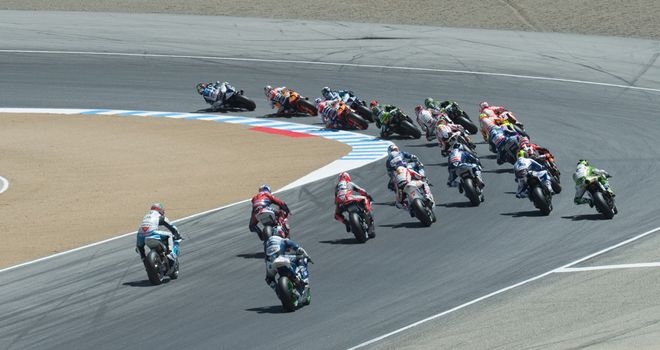 Dorna Sports and Infront Sports & Media, who organise MotoGP and World Superbikes respectively, will use joint marketing and commercial strategies.
European equity firm Bridgepoint instigated the shift in a bid to ensure the long-term financial health of both series.
Bridgepoint invested in Dorna in 2006 and approached Infront last year.
Dorna chief executive Carmelo Ezpeleta said: "We're very excited to have the two top motorcycle road racing series under one roof.
"We fully expect to develop and strengthen the distinct nature of both MotoGP and World Superbikes as separate properties and remain committed to working with teams and manufacturers, circuit owners, sponsors and broadcasters to give fans the best experience yet."
Infront chief executive Philippe Blatter added: "Under the new structure, the two leading motorcycle road racing events are now set for sustainable further growth and development.
"A true win-win situation has been created. Both Dorna and Infront can now further strengthen and focus on their core competencies and, in addition, achieve leading positions in their specific area of expertise."
MotoGP has traditionally focused on prototype racing with World Superbikes showcasing production- based motorbikes.
A Bridgepoint spokesperson added: "This is a logical and exciting development which should ensure that both these fantastic championships continue to flourish."