Sebastien Loeb can secure a record ninth World Rally Championship title this weekend
Sebastien Loeb could clinch a record ninth World Rally title on Sunday just by finishing the Rallye de France-Alsace.
Last Updated: 07/10/12 3:31pm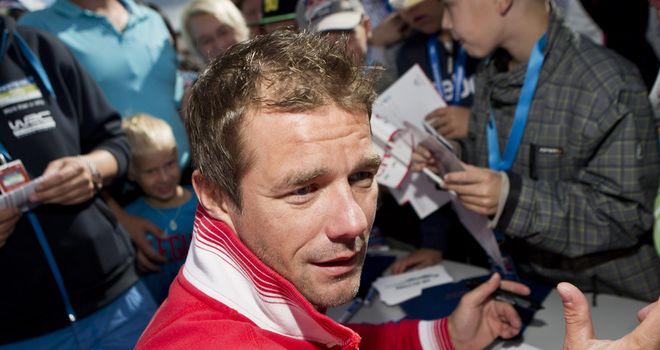 The Frenchman, who will not compete in 2013 for a title he has won every year since 2004, holds a 61-point lead over Citroen team mate Mikko Hirvonen of Finland with only three races remaining.
Last year the Frenchman failed to finish his home race but if he avoids the same fate this weekend he will win the crown once again.
"Like the fans who turned out to support me, I was disappointed to retire last year, but that kind of thing is also part and parcel of racing," Loeb told the Citroen website.
"I feel that there is some sort of revenge to take. This year, we can secure both titles."
Victory to Loeb on Sunday would also give Citroen the manufacturers' title at the end of the race which starts on Thursday in Strasbourg. They currently lead Ford by 111 points.
"The stages are among the quickest that we have ever completed. The constant changes in road surface make the tarmac difficult to read and the work of the gravel crews is essential given that the road can become very dirty between the two runs," Loeb added.
Hirvonen has already conceded defeat and now has the manufacturers' title primarily in mind.
"To be honest, I'm not thinking about the drivers' title at all. Seb has been as strong as ever this year and he has such a big lead that I don't see how I can beat him in normal racing conditions," he said.
"My goal is to continue to improve and score the points needed by Citroen to win the manufacturers' world championship."