Tom Sykes stayed upbeat after failing to claim the title in the closest finish in the World Superbikes Championship
Tom Sykes tried to stay upbeat after missing out on the title in the closest finish in the World Superbikes Championship
Last Updated: 07/10/12 11:04pm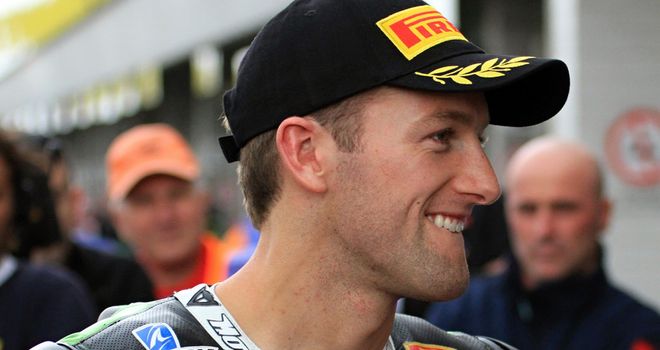 Sykes surged to victory in the final race of the season at Magny-Cours, but he ended just half-a-point adrift of Aprilia rival Max Biaggi, whose fifth place finish was good enough to secure the crown.
The Huddersfield man had kept his hopes alive with a third place finish in the penultimate race as Biaggi crashed out and he was proud of his efforts in a dramatic finale.
"It's difficult to accept that half a point separates us in a full season but that's all credit to World Superbikes and how close it is," the Kawasaki rider told The Sun.
"Max did a great job, but for me and my season I'm very happy, everyone gave me a full package to do something with and I was very strong.
"Overall we had a pole position, circuit record, two podiums.
"To close 30 points on Biaggi was magical. Now we're all signed and sealed for next year, hopefully we can deliver!"