Casey Stoner won't aid Dani Pedrosa's title bid
Casey Stoner returns from injury at the Japanese Grand Prix insisting he will not be helping Dani Pedrosa's title bid.
Last Updated: 14/10/12 7:06am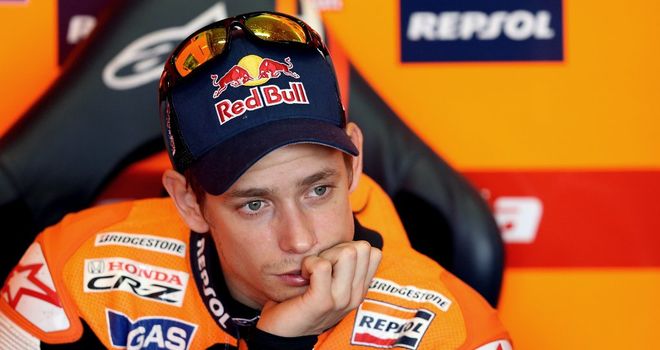 The Australian has missed the last three races after injuring his right knee in a qualifying accident at the Indianapolis Grand Prix in August and he is out of the running for this year's title.
Pedrosa has won three of the last four races to trail championship leader Jorge Lorenzo by 33 points with four races remaining in the season.
And Stoner, in his final season before retirement, says he is racing to win, regardless of the impact he may have on Pedrosa's chances.
Asked what he would do if his team tells him to help Pedrosa's bid for his first MotoGP title, Stoner replied: "They haven't and I don't believe they will.
"As I've always said in the past, for me the championship is won fair and outright and not because of the result of the team-mate helping you out.
"It's actually really good to be back. It was not the way I wanted to finish my last season, with the injury and having to sit out some races and not having a shot at the championship.
"But we're here to do the best job we can - from here onto the end of the season. I feel even fresh so we'll just have to see how I get on with the bike."