BMW pull Mini out of the World Rally Championship
BMW is pulling the works Mini team out of the World Rally Championship at the end of this season.
Last Updated: 12/10/12 5:35pm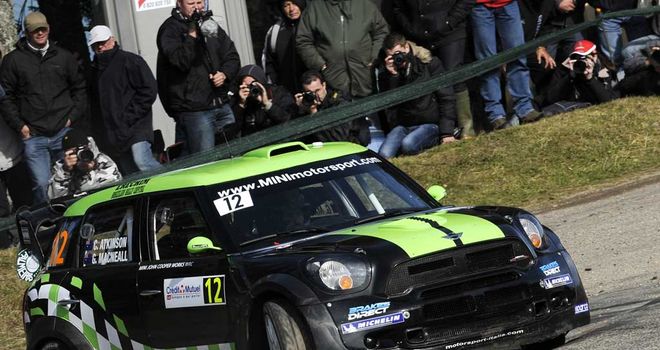 The Mini WRC team picked up just 26 points this season and are seventh out of eight teams in the manufacturers' standings, with just two races left in the season.
Dr Key Segler, senior vice-president of Mini business coordination and brand management, said: "Mini will abandon its works involvement in the WRC at the end of the 2012 season.
"In a very difficult commercial environment, Mini has played an active role in ensuring that friends of the Mini brand can continue to participate in motorsport.
"As such, the Mini family is retaining its presence on various international platforms and getting even closer to its customers.
"We would like to see the Mini John Cooper Works WRC continue to run competitively in WRC and other championships.
"We would like to thank Prodrive, WRC Team Mini Portugal and our partners for the good cooperation, and wish all drivers, teams and customers a successful future in rallying."
Privateers will continue to represent the brand, and BMW will work with Prodrive on the development of the 1.6 litre turbo engine used in the WRC machine, although it will withdraw its financial support.