Injured Ben Spies to miss Phillip Island
Ben Spies will miss the Australian Grand Prix because of injuries he suffered in his crash at Sepang on Sunday.
Last Updated: 22/10/12 4:01pm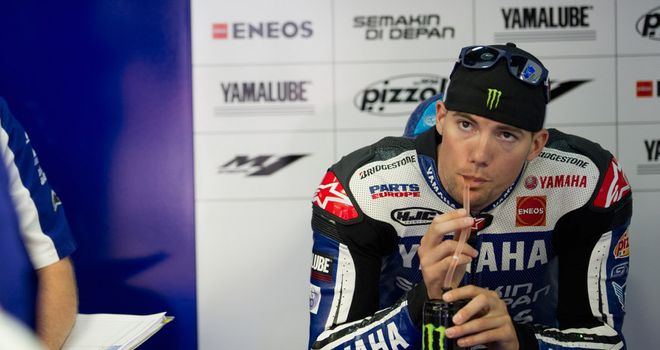 Spies fell on the rain-soaked Malaysian track, and the American will need surgery after x-rays found he had an AC shoulder separation, a cracked rib and bruising to the long.
Yamaha Factory Racing have confirmed they will not field a replacement rider at Phillip Island.
Spies said: "I'm lost for words. We've had such a tough season with an unbelievable amount of bad luck.
"We have always gone out there to give it 100% and it was the intention of both myself and my team to continue to do so at Phillip Island.
"I took a really hard knock on Sunday and it's now clear from today's tests that I have some injuries that require immediate attention.
"It's disappointing to be heading back to the USA now instead of to Phillip Island but it's obviously important to get the right treatment as soon as possible. I'm sorry for my team and thankful for all the hard work they and Yamaha have put in so far; our current situation is not where we should be."