Jari-Matti Latvala blames himself for Ford's WRC title drought
Jari-Matti Latvala admits he may have blown chances to win the World Rally title with Ford.
Last Updated: 18/12/12 5:04pm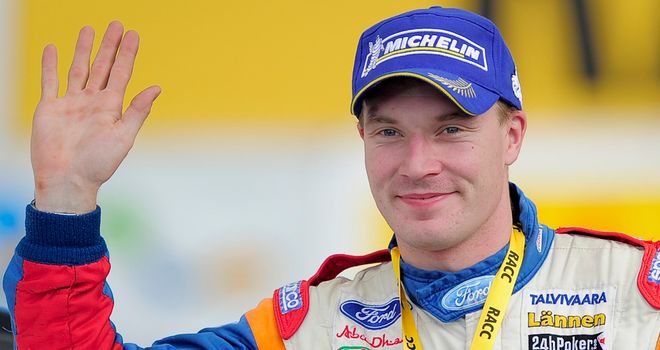 The Finn is leaving Ford - who are withdrawing their factory backing from the M-Sport team - after five disappointing years to join Volkswagen.
Latvala replaced double world champion Marcus Gronholm at Ford in 2008 and was victorious in only his second race, in Sweden.
His best finish was second overall in 2010, but he was a long way behind Sebastien Loeb and Ford did not win any manufacturers' titles with Latvala at the wheel - and he blames his own lack of patience for this.
"In a way I am disappointed in these years that I couldn't deliver the manufacturers' or drivers' championship," Latvala said.
"The car was very competitive, but we didn't have the consistency. I would push too hard and then go off the road. I should have learned, but it looks like I am a slow learner - I hope this will come.
"If I lose time, then I push harder and try to catch back the time and then I go off the road, instead of admitting and accepting the situation.
"When I don't have the feeling to drive at the speed, I need to realise this."