Jorge Lorenzo insists there are 'no issues' with Valentino Rossi's return
Jorge Lorenzo insists he and Valentino Rossi will put their old rivalry behind them when they are re-united.
Last Updated: 17/12/12 6:06pm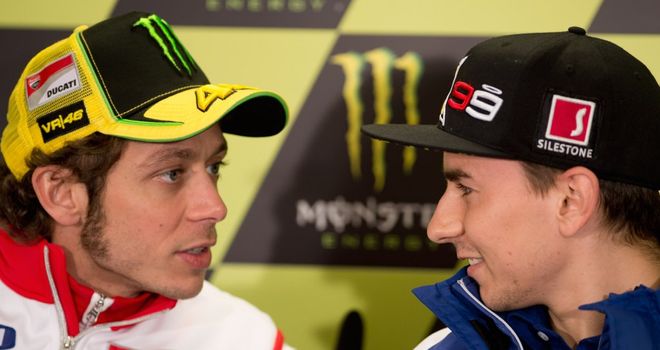 When the Spaniard arrived at Yamaha in 2008 Rossi was the undisputed team leader, but Lorenzo then turned in a series of superb performances in the next two seasons.
Their rivalry resulted in the team having to construct a dividing wall in the team garage and after Lorenzo won his first world title in 2010, Rossi left for Ducati.
The returning Italian insists that he knows his place and will be No 2 behind the world champion and Lorenzo insists there will be no issues.
"Probably too much was made of the wall, for the importance it had," Lorenzo said.
"This is a very individual sport, because everyone is interested in his own job. It's not like playing soccer of basketball.
"Anyway it doesn't matter - no wall this time."