Travis Pastrana signs with Roush Fenway Racing
Travis Pastrana has signed with Roush Fenway Racing for the full NASCAR Nationwide Series 2013 season.
Last Updated: 05/01/13 12:38pm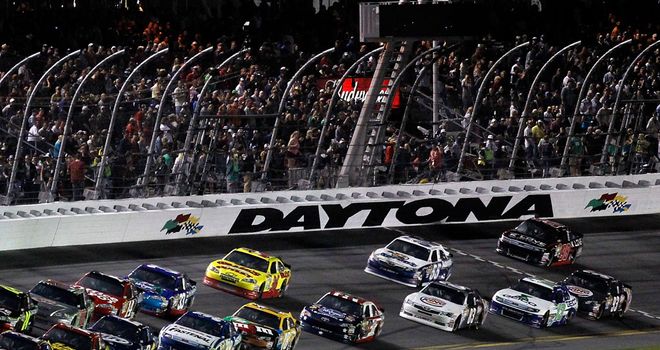 Pastrana will compete in all 33 races as he commits to NASCAR after such success in the X-Games. He will drive the team's 60 Ford Mustang.
"I am extremely excited about making the move into full-time NASCAR competition in 2013, and equally thrilled to have the opportunity to make that move with Jack Roush and the team at Roush Fenway Racing," said Pastrana.
"I am very serious about making this move, running competitively and ultimately winning races in NASCAR," he continued.
"No team can claim the success in the Nationwide Series that Roush Fenway has, and I know driving an RFR Ford will provide me with the maximum opportunity to develop my skills behind the wheel of a stock car."
Roush Fenway co-owner Jack Roush said: "Travis is a champion. He is serious about this move to NASCAR, and we are committed to doing everything we can to see his career develop in NASCAR.
"We would certainly expect to see a great level of excitement brought to the table as he progresses within our sport."