Rain wrecks Stage 11 of Dakar Rally as Stephane Peterhansel retains lead
The 11th stage of the Dakar Rally was wrecked by rain, with only a handful of drivers able to cross a flooded river.
Last Updated: 17/01/13 9:57pm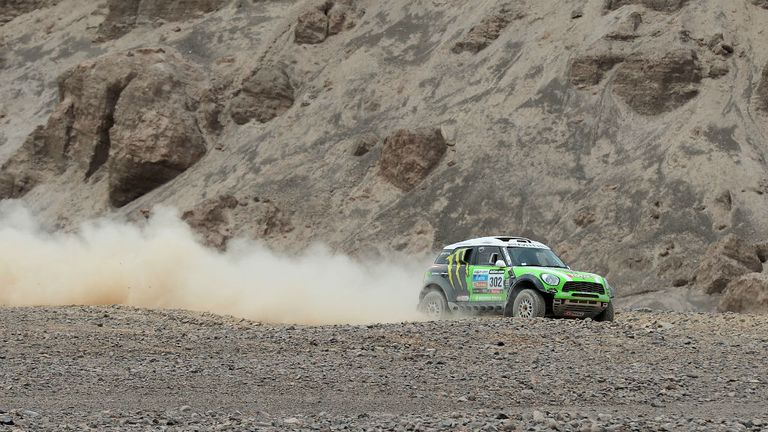 Defending champion Stephane Peterhansel - who leads the race by more than 50 minutes - was one of only seven drivers to succeed in crossing.
Race directors called off the stage at the 85 km point because of safety concerns.
Robbie Gordon was in front at this point, with a lead of 38 seconds over Ronan Chabot so he will be awarded the stage.
Peterhansel was sixth, behind his main rival Giniel de Villiers, but he retains command of the general standings with a lead of 51'59" over the South African with the race due to finish on Sunday.
Defending champion Cyril Despres extended his overall lead in the motorcycling category.
American KTM rider Kurt Caselli took the stage honours in the motorcycling section, beating Portugal's Paulo Goncalves by nearly five minutes over the 452km stage from La Rioja.
But Despres leads team-mate Ruben Faria of Portugal by 13 minutes and 16 seconds while in third place is another KTM rider, Chilean veteran Francisco Chaleco Lopez.