NASCAR: Kyle Busch signs new contract with Joe Gibbs Racing
Kyle Busch has signed a long-term contract to extend his stay with the Joe Gibbs Racing team.
Last Updated: 24/01/13 8:15pm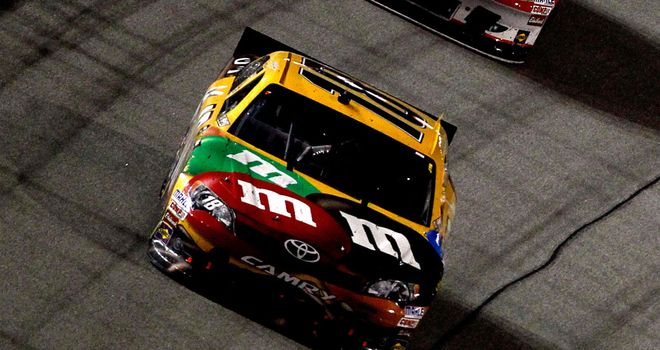 Busch joined JGR in 2008 and has won 20 Sprint Cup Series races in that time, eight of which came in his first season in a Gibbs Toyota.
The deal also puts Busch as the primary driver in JGR's Monster Energy Toyota in the Nationwide Series - he drove 22 Nationwide races last season, finishing with nine top five finishes.
"I'm passionate about winning and that was a big factor in deciding to re-sign with Joe Gibbs Racing," Busch said in a team release.
"I think JGR gives me the best opportunity to win a championship in the Cup Series for M&M's and Interstate Batteries. I know that everyone on our team is committed to that goal and will push towards making that a reality in 2013."
"This is a big deal for us," JGR President J.D. Gibbs added. "It's no secret that you have to have great drivers to win in NASCAR. Kyle is a big part of our success at JGR and we're thrilled to know he will be with us for a long time."