NASCAR: Kyle Busch wins in frenetic finish at Fontana
Kyle Busch came out on top in a controversial finish to the NASCAR Auto Club 400 at the Fontana track in California.
Last Updated: 24/03/13 11:29pm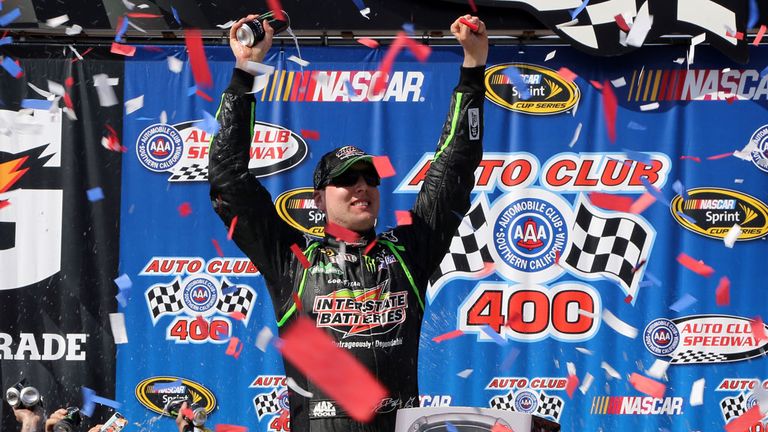 Busch was in the right place at the right time to profit when leader Denny Hamlin and the chasing Joey Logano made contact on the final lap.
The pair were involved in a confrontation after last week's race in Bristol, but there was no chance for a repeat as Hamlin left the course in an ambulance after smashing into the inside wall.
But there was still trouble in the pit-lane when young Logano, who has been heavily criticised for his aggressive driving in the past, was confronted by veteran Tony Stewart, who shoved him before team-mates pulled them apart.
Busch led most laps but still needed a large stroke of luck to claim his first Fontana victory, also a first for the Joe Gibbs Racing team at the only track they had never been successful at.
"They forgot about me. I knew they were going to," Busch said. "We had a good run on the top side, and they were messing with each other so bad that they took each other down. I was just hoping I could get by before they took me with him."
Dale Earnhardt Jr. finished second and took over the lead in the points standings despite falling from third to 22nd late in the race with a dismal pit stop - Kurt Busch came in third, with Carl Edwards fourth and Greg Biffle fifth in front of Logano.