Ryan Briscoe returns to Indianapolis 500 with Chip Ganassi Racing
Australia's Ryan Briscoe will return to the Indianapolis 500 this year with Chip Ganassi Racing.
Last Updated: 12/04/13 10:06am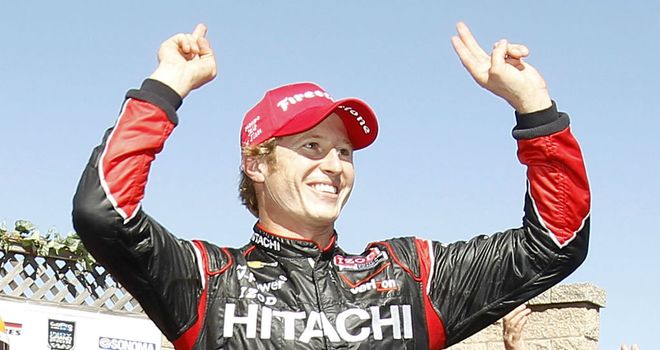 The long-rumoured pairing was not completed until last weekend at Barber Motorsports Park.
Briscoe will drive the No 8 Honda with sponsorship from IT services and consulting company NTT Data.
He won pole for the 500 last season with Penske Racing but he split with the team at the end of the season, and AJ Allmendinger will drive his old car in the 500 this year.
Briscoe has seven IndyCar victories and drove for Ganassi in 2005. He has seven career starts at Indy and last year tied his career-best finish of fifth.