WRC: Thierry Neuville outshines Sebastien Loeb and Sebastien Ogier at Rally of France
Thierry Neuville won four stages in a row to take the overall lead in the Rally of France after Friday's running.
Last Updated: 06/10/13 12:46pm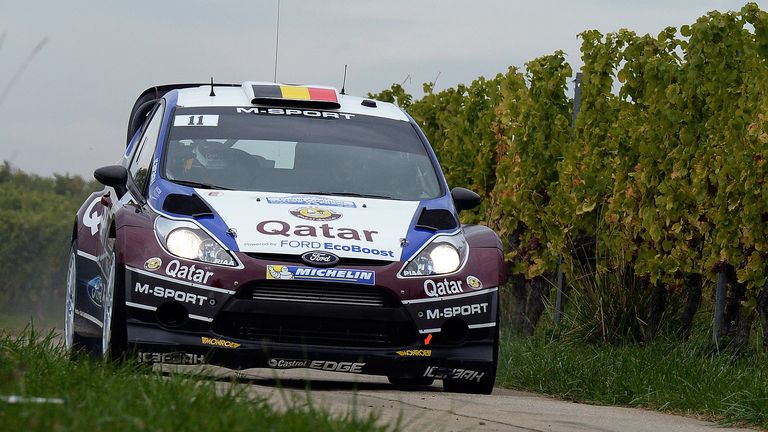 The Qatar World Rally team driver had seen his hopes of beating Sebastien Ogier in the championship race ended on Thursday, but gained a measure of consolation 24 hours later.
Rallying legend and home favourite Sebastien Loeb, driving in what is set to be his last WRC event, dominated early on Friday but faded in the afternoon after picking the wrong tyres in drying conditions.
A bad choice of rubber also thwarted newly-crowned world champion Ogier, who finished the day all the way down in fifth position.
Belgium's Neuville stepped up to win all four of the afternoon stages to end the day 9.8 seconds ahead of Dani Sordo and 11.8s clear of Jari-Matti Latvala.
Loeb finished down in fourth position, although he is still firmly in contention as his deficit is under 13 seconds.
"It was damp in places, tricky and difficult, so I tried to keep the temperature in my tires and be careful in muddy places," Loeb said of the morning running.
Ogier added of the afternoon: "We didn't make the right choice of tyres in the afternoon, when the roads were dry. There are days like that."