Sportscar star Sean Edwards dies aged just 26 in crash in Australia
Leading British sportscar driver Sean Edwards has died at the age of 26 after being involved in a crash in Australia.
Last Updated: 15/10/13 1:04pm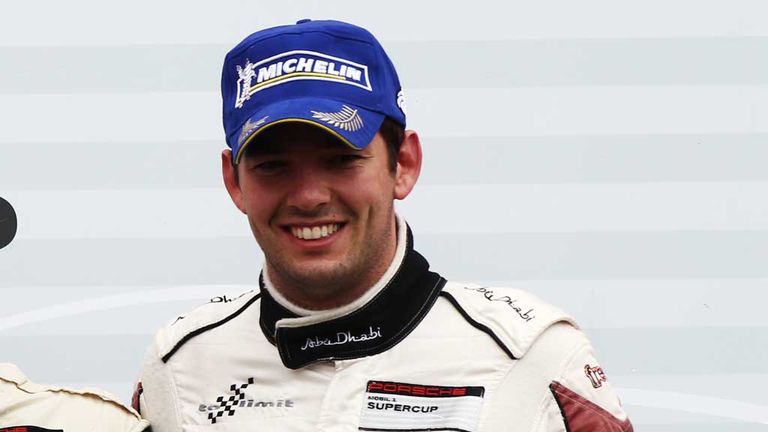 Edwards was a passenger in a Porsche 996 being driven by a 20-year-old in a training session for young drivers at the Queensland Raceway in Willowbank when the incident occurred.
Their car burst into flames after hitting a barrier and the driver sustained severe injuries and burns according to local media reports - emergency services needed two hours to get him out of the wreckage.
Edwards had been leading the Porsche Supercup, a series that supports a number of Formula One grands prix, and he won the Nurburgring and Dubai 24 Hours this year.
His father Guy, a former Formula One driver, is famous for pulling Niki Lauda from the wreckage of his burning Ferrari following the Austrian's crash at the Nurburgring in 1976.
Three-time Le Mans 24 Hours winner Allan McNish led the tributes, saying: "I knew his father initially from his sponsorship days, so I have followed Sean's career a wee bit closer than you would normally do.
Tragedy
"The tragedy of it is he was leading the Supercup championship after such strong performances through the middle of the year. It looked like he was going to win.
"Also, having won the Nurburgring 24 Hours this year (with Mercedes), I would say this was probably his strongest year in racing.
"To win that, with all the German manufacturers, and the powerhouse of European motorsport outside of Formula One, then that's a big, big deal.
"He also won the Porsche Supercup race in Monaco this year by 20 seconds, which is unheard of in a one-make-spec championship.
"So, overall for me, this was a breakthrough year for him. He was showing what talent he had, but had maybe never had the opportunity to actually display it.
"Apart from that, he was a guy who loved life, loved racing, loved cycling, was strong and fit. He was just a really nice young guy who was making his mark on the sport, and socially a really good guy to be around."