Penske Racing seal first three in qualifying for Fontana IndyCar
Penske Racing sealed the first three places on the grid in qualifying for the IndyCar at Fontana.
Last Updated: 19/10/13 8:14am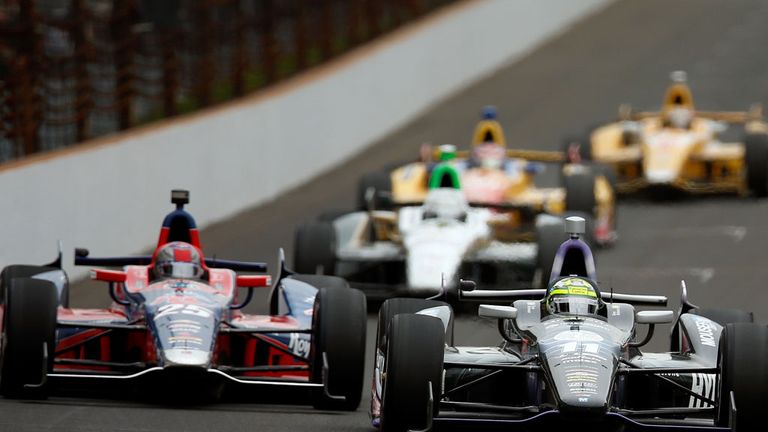 Will Power secured pole, with team-mates Helio Castroneves and AJ Allmendinger in second and third respectively, although Castroneves made an engine change that landed him a 10-spot penalty.
Castroneves is currently chasing Scott Dixon in the race for the IndyCar championship, and Dixon said: "They did a hell of a job to be a front-row lockout, so job accomplished for those guys.
Castroneves added: "We're going to race as hard as we can without taking each other out.
"We'll see what happens. If we got in that position, that's a great problem to have. Hopefully it will be like that, then we'll talk about it later."
Castroneves held a 49-point lead before two disastrous races in Houston two weeks ago and now goes into Saturday night's race needing to outclass his rival.