NASCAR: Jamie McMurray wins Camping World RV Sales 500 at Talladega
Jamie McMurray secured his first Sprint Cup victory since 2010 thanks to a late crash at Talladega.
Last Updated: 21/10/13 7:31am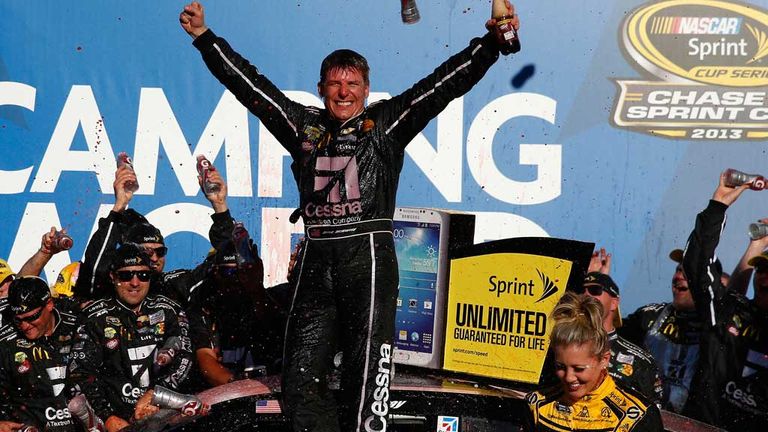 McMurray was leading Dale Earnhardt Jr on the closing lap, but under a great deal of pressure, when the race was brought to an abrupt end by a crash involving third-placed Austin Dillon.
Dillon spun coming out of turn two and was collected by Casey Mears, with the force of the crash sending Dillon's car up into the air - thankfully it landed upright and he was fine after medical treatment.
Earnhardt Jr admitted after the race he thought he would have been able to pass McMurray on the run to the line, but instead had to settle for victory for the Earnhardt Ganassi Racing team.
"Our car was a rocket," Earnhardt said. "I was moving around a little bit to see where I thought the 1 (McMurray) might be going. You've got to sort of fake him out. But I looked in the rearview mirror and I saw guys all over the place.
"I guess if we're in that situation next time we'll try to go a lap sooner."
Ricky Stenhouse Jr, Paul Menard and Kyle Busch rounded out the top five but there were changes at the top of the Sprint Cup standings.
Jimmie Johnson finished 13th and now leads Matt Kenseth by four points after he dropped to 20th because of an ill-handling car - he had been running at the front for much of the early part of the race.