MotoGP: American rider Ben Spies retires because of serious shoulder injuries
Ben Spies has announced his retirement from MotoGP racing after admitting defeat in his efforts to return from injury.
Last Updated: 26/10/13 2:55pm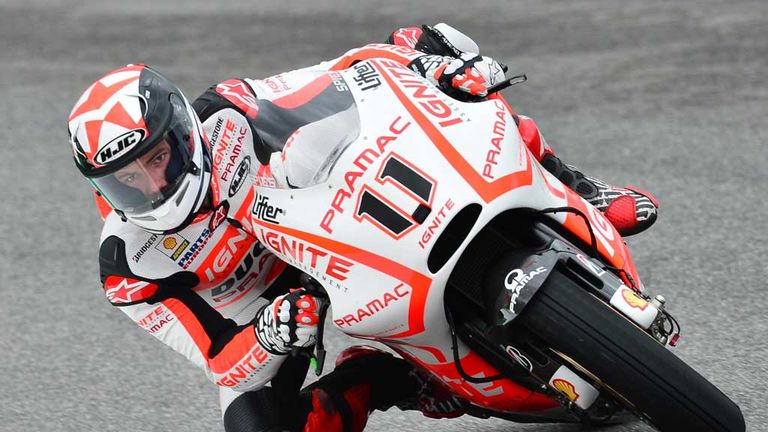 The American was in the middle of a two-year deal with Ducati but the second year of that pact has been cancelled after it became clear he was not physically able to come back.
Spies, 29, originally suffered the injury at the Malaysian Grand Prix in 2012 and had a setback when he returned to action at Indianapolis in August.
He has since had surgery on both shoulders that, according to a statement from Ducati, left him knowing he would not be able to race in 2014 and beyond.
"I had such high hopes for racing for Ducati, and Ducati has been incredibly supportive of me during this challenging year, so I am tremendously disappointed that I have not been able to fulfill my personal goals and team goals with Ducati," he said.
"I want to thank everyone from racing organisations, factories, teams and all my fans for helping me and supporting me throughout my career.
"I never dreamed that I would reach the level of success that I have over the past 20 years of racing, but the time has come to stop and I do so with great sadness."