NASCAR: Jeff Gordon claims first win of 2013 at Martinsville
Jeff Gordon moved into contention in the Chase for the Sprint Cup title with victory at Martinsville.
Last Updated: 28/10/13 12:58pm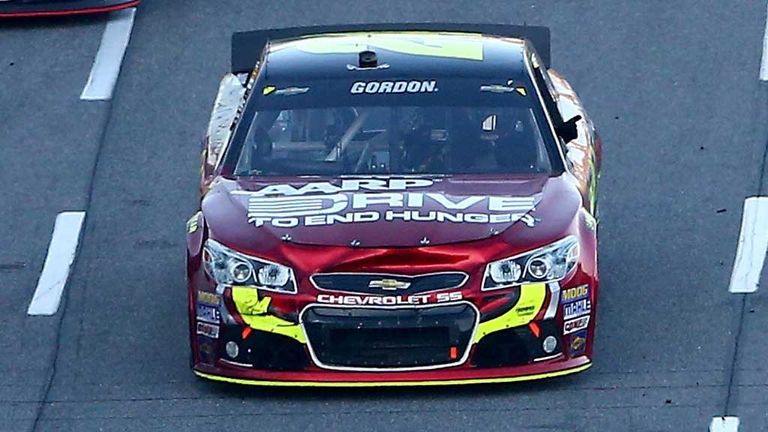 Gordon passed points leader Matt Kenseth with 21 of the 500 laps to go at the short-track circuit in Virginia, and held off the rest of the field to claim a belated first win of the season.
The victory was enough to move him within 27 points of Kenseth and Jimmie Johnson, Gordon's Hendrick Motorsports team-mate, with three races left.
Kenseth came home in second at a track he generally struggles at, with Clint Bowyer third ahead of Brad Keselowski and Johnson.
"I'm just so proud of my team for never giving up. We've shown it all year long and we've been through a lot. But this is making it all worth it, to get this huge win at Martinsville," Gordon said. "Man, what a great race car.
"The tires really went away on us there at the end. I knew his car was good on the short runs, and he was putting together a really good run.
"But every time I saw him slip a tire, I just tried to conserve my tires and drive real straight into the corner and off the corner. ... I finally started seeing where he was struggling on the exit (from the corners). I dove in there a couple times and couldn't make (the pass).
"Matt really drove a first-class race. I didn't know if we were going to get him. But it was awesome when we finally did."