WSB: Sylvain Guintoli out of winter testing after collarbone surgery
Sylvain Guintoli has been ruled out of the World Superbike winter testing season after having surgery on his collarbone.
Last Updated: 06/11/13 1:37pm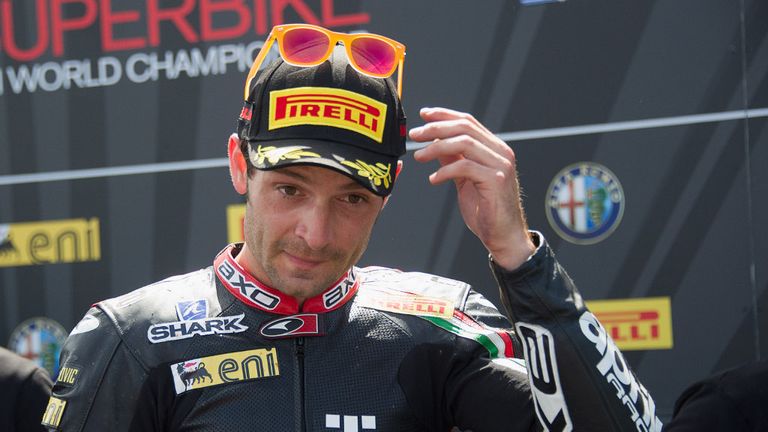 The Frenchman, who rides the factory Aprilia, broke his collarbone before the Russian round in July but soldiered on to the end of the season.
He ended the season in third place overall, just 45 points off champion Tom Sykes, but said there was no way he could delay surgery any more and still be fit for the start of the 2014 schedule.
"I had the surgery. It's very sore, but I guess it's normal, I was telling everybody - and myself as well - that everything was going to be fine, but the injury was actually quite bad," Guintoli said.
"After Jerez I wanted to wait a couple of weeks to see if it would come back but it did not improve, so we decided to undergo surgery.
"The collarbone is now back where it should be and now I can start recovery
"With the surgery and the recovery time expected I won't be able to test before January. Both myself and Aprilia want to start 2014 the best way so it's important for me to be back to full fitness."