Former Formula One driver Robert Kubica will race in WRC in 2014
Robert Kubica will step up to the top class in the World Rally Championship in 2014.
Last Updated: 13/12/13 11:26am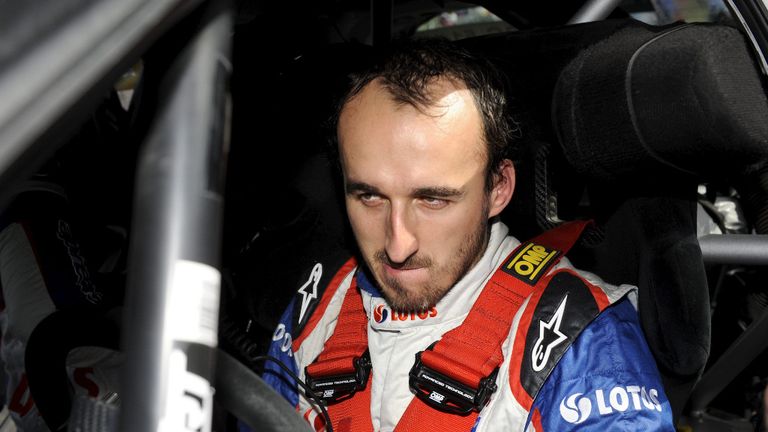 Kubica has not raced in Formula One since a rally crash early in 2011 in which he nearly lost an arm.
However, the former BMW and Renault driver impressed in securing the WRC2 title this season and M-Sport were keen to allow him the chance to step up and complete a full 13-round campaign in 2014.
The 29-year-old won five of his seven races in WRC2 last season before stepping up to make his WRC debut in the Wales rally in November.
"I am really glad that I will participate in all 13 rounds of the World Rally Championship with the Ford Fiesta RS WRC." said the Pole.
"The support of my partner, LOTOS Group, combined with the knowledge and experience of M-Sport will create a solid foundation for my further development and I am looking forward to gathering valuable experience on the WRC stages."
M-Sport managing director, Malcolm Wilson said: "I am thrilled that Robert will be contesting next season in a Fiesta.
"Since he burst onto the WRC scene earlier this year, we have been very keen to have him on-board and I think that we can expect some great things from him in 2014.
"You only have to look at the way Robert prepared for the 2013 season to see what it all means to him.
"He has a desire and a hunger which you don't see in many drivers and I truly believe that M-Sport can offer him all the right tools to move forward in rallying."