WRC: Robert Kubica looking forward to Monte Carlo Rally debut
Robert Kubica faces one of the toughest challenges of his career as he makes his debut in the Monte Carlo Rally.
Last Updated: 16/01/14 6:01pm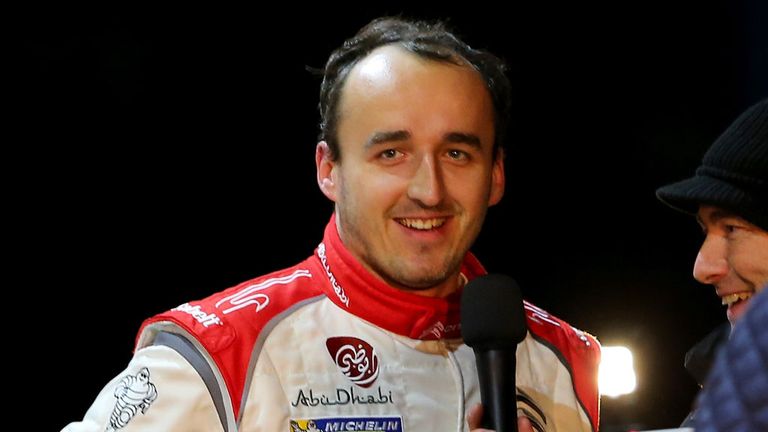 The former Formula One driver made a great start to his first full season in the World Rally Championship with victory in the European Championship opener in Austria earlier this month.
The Pole won the second-tier WRC2 title last year, but he has never experienced driving on snow and ice in a competitive race.
But Kubica is confident he can master the tricky conditions in Monte Carlo as he looks to emulate the two podium finishes he had in the Monaco Grand Prix.
"This year will be a big challenge, participating in the WRC with the top drivers and the new rallies coming," said Kubica.
"I have never been in Monte Carlo (the rally) apart from the recce in 2010 but I didn't start the rally. I haven't driven on snow.
Kubica's career in Formula One ended in 2011 when he suffered near-fatal injuries in a horrific crash while competing in a minor rally in Italy.
But after extensive surgery on his right arm, wrist and hand, he has rebuilt his career in rallying and has impressed his M-Sport Ford team with his commitment.
Team manager Malcolm Wilson said last week: "Some of the times he was doing in WRC2, nobody has got that close to World Rally Car pace in a regional car before.
"In the second half of the season with the Tarmac events he's already done, he's going to be really strong."
Sebastien Ogier will defend his world title with Volkswagen, while Thierry Neuville and Dani Sordo are expected to shine for the new Hyundai team.
"It is never easy to win a title, but successfully defending it is even more difficult," Ogier said. "I am certain that the other teams will put us under pressure.
"However, I am confident about the new season on the back of such a successful 2013. We have made small improvements to the Polo R WRC - for example, it is now even more reliable."
Citroen have Norwegian Mads Ostberg partnering British driver Kris Meeke, while Finland's Mikko Hirvonen has returned to M-Sport Ford from Citroen after a disappointing 2013 campaign.
"I think VW will be the team to beat," Hirvonen said. "Ogier and Jari-Matti (Latvala) will be strong as always."