WRC: Jari-Matti Latvala aiming for top three in Mexico
World Rally Championship leader Jari-Matti Latvala wants a place on the podium in this week's Rally Guanajuato Mexico.
Last Updated: 06/03/14 5:02pm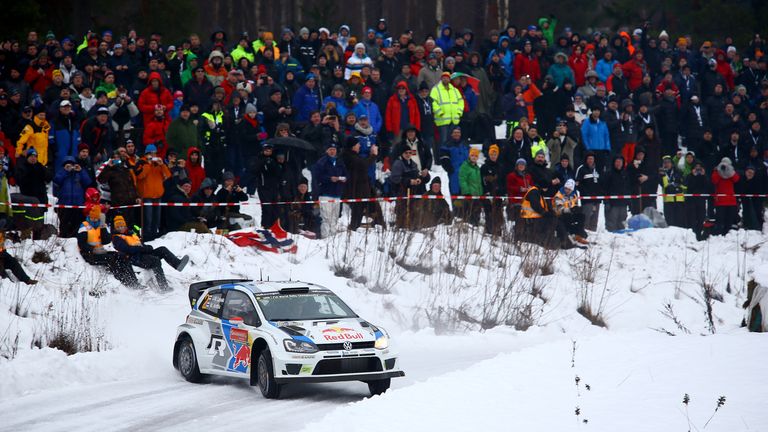 The Finn claimed his second victory for Volkswagon in the snow in Sweden last month after holding off team-mate Andreas Mikkelsen over the final day.
Mikkelsen lost more than 20 seconds after clipping a snow bank, and the 19th stage was cancelled as Latvala ran out a comfortable winner by 53.6 seconds.
The win took Latvala five points ahead of reigning champion Sebastien Ogier in the overall standings heading into the first gravel-based meeting of the season.
But Latvala also faces the disadvantage of having to go out first in Mexico due to qualifying being scrapped this season.
"A place on the podium would be great," he said.
"The win in Sweden was a special moment for me, and has obviously given me an extra dose of confidence.
"The scrapping of qualifying means I, as the championship leader, have to be first out onto the route. It goes without saying that this is a handicap. However, rules are rules.
"We want at least to finish in the points. A place on the podium would be great."
Latvala's French team-mate Ogier is confident of applying early pressure in the third round of the championship as he chases the 17th win of his career.
"We must perform well on opening day," said Ogier, winner of the season opener in Monte Carlo.
"As the second car out, we start in the knowledge that the road conditions will improve with each car.
"My starting position is definitely better than that of my team-mate, Jari-Matti Latvala, but the guys behind us will have even better conditions.
"We will have to perform as well as possible on the opening day, in order not to throw away any hopes of victory early on."