Colin Edwards to retire from MotoGP after the 2014 season
Former world superbike champion and MotoGP rider Colin Edwards has announced he will retire at the end of the season.
Last Updated: 10/04/14 8:06pm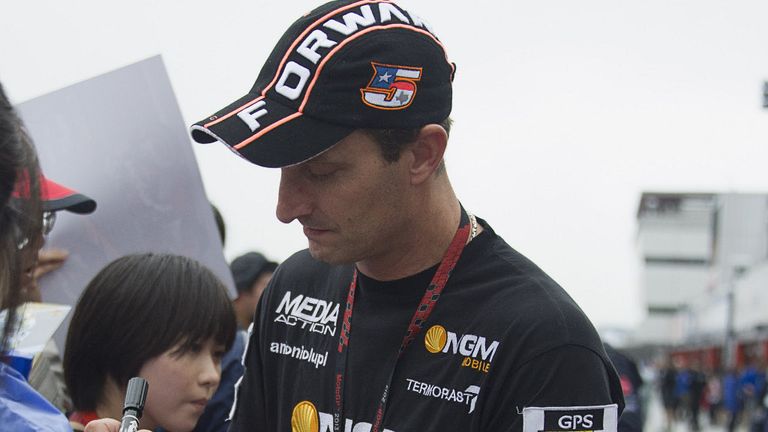 The 40-year-old Texan was a double world champion in superbikes in 2000 and 2002 but failed to enjoy the same success after switching to MotoGP for the 2003 season.
"I don't even know how to say it, I rehearsed it so many times - 2014 will be my last year racing motorcycles," the 'Texas Tornado' said ahead of this weekend's Grand Prix of the Americas in Austin, Texas.
Very sad
The Houston-born rider was team-mate to Italian Valentino Rossi at Yamaha from 2005-07 before making way for Spaniard Jorge Lorenzo, now a double world champion.
Rossi, a nine-time world champion, said: "I am very sad about the news of Colin's retirement, as he is one of my best friends in the paddock. He is a great guy and a great rider."
MotoGP world champion Marc Marquez, 21, said: "Colin started riding at the top when I was just two years old. I hope I can ride for as long as he has."