Shane Byrne takes Snetteron double to extend British Superbike Championship lead
By Nick Soye
Last Updated: 17/06/14 2:39pm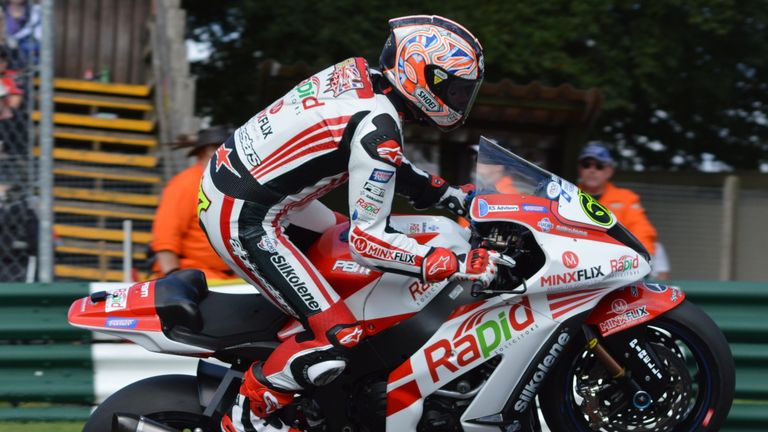 Rapid Solicitors Kawasaki rider Shane Byrne stamped his authority further on the 2014 championship title race with yet another double victory in the third round of the MCE Insurance British Superbike Championship at Snetterton.
The 37-year-old was in dominant form and an apparent promise of a race double made to team owner Paul Bird, was fulfilled as Byrne demonstrated why he already has three BSB Championship titles to his name.
Staring from pole position, Byrne had to fend off the advances of Milwaukee Yamaha rider Josh Brookes as the pair battled for the lead around the three-mile Norfolk circuit. 
Australian Brookes was pushing hard to maintain a lead in race two, with Byrne ever present and accompanied by Brookes Milwaukee Yamaha teammate Tommy Bridewell.  However lap 13 would prove decisive in the scrap for podium positions, as Brookes on the R1 machine, exited Montreal with a dramatic high side which catapulted the rider into the air.  Clearly winded, the rider crawled from the track and while clearly shaken, the Australian was soon on his feet.
Brookes' departure from the race gifted Byrne his second race double of the season in only three rounds, proving the ever likeable Londoner is as determined as ever to secure that record fourth BSB title.  With a 45-point lead over his nearest rival in the Championship standings, few would bet against the rider making 2014 a very historic year.
"The podium credits are what counts at this stage of the season" said Byrne.
"That is what we are aiming for, to build those points and ensure you are finishing in the top six in order to make the showdown at the end of the season.
"I really enjoyed both races and felt extremely comfortable throughout.  It is great for the team who have again worked so hard this weekend and we can approach the next round off the back of another race double," concluded the Rapid Solicitors Kawasaki rider, who has now won five of the six races this season.
In a rather heartfelt weekend of emotion, Byrne dedicated his wins to Simon Andrews and Karl Harris, both of whom were killed at the North West 200 and Isle of Man TT races.
2014 Championship Standings (after three rounds)
(1)  Shane Byrne (Rapid Solicitors Kawasaki) - 145 points,
(2)  James Ellison  (Lloyds GB Moto) - 100 points
(3)  Josh Brookes (Milwaukee Yamaha) - 85 points