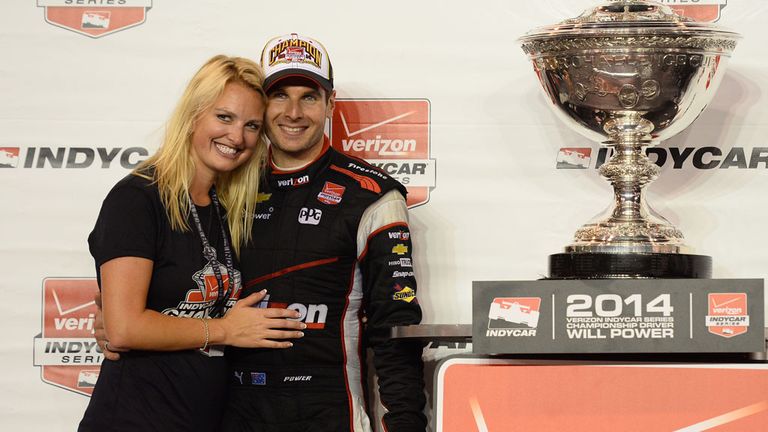 Despite finishing ninth in the final race of the season, Will Power clinched his first IndyCar Series title ahead of teammate Helio Castroneves.
The Australian also led his team Penske to their first championship glory since 2006 and Power was understandably delighted with his success, following a number of near misses in recent seasons.
He said: "That's 15 years of hard work. Started taking it seriously in 2000, and that's 15 years of hard work. It's just surreal, man. I can't believe it."
Power, 33, had missed great opportunities to win the title in 2010, 2011 and 2012 but he clinched the 2014 series by 62 points with last year's champion Scott Dixon ending the campaign third in the overall standings.
Tony Kanaan won Saturday's 500-mile race at Fontana in California which was worth double-points.
Power, from Toowoomba, added: "That was one of the hardest races ever. Oh my God, I was crying. It just went on and on.
"I slowly made up position, and it was great. I'm so mentally exhausted right now. My hands are numb from holding onto the wheel so tight."         
Castroneves' chances were essentially ended after suffering a drive-through penalty for a pit entry violation with 31 laps remaining.
For the sixth time in his career, Castroneves missed the title despite entering the final two IndyCar races in the top two in the standings.                 
The Brazilian admitted: "It stings a little bit but that's what motivates me.
"It's good to be upset when you finish second in a championship. It gives me another reason to come back stronger next year."