Carl Edwards won NASCAR's Subway Fresh Fit 500 race in Phoenix
Carl Edwards won NASCAR's Subway Fresh Fit 500 race at Phoenix International Raceway in thrilling style.
Last Updated: 04/03/13 7:58am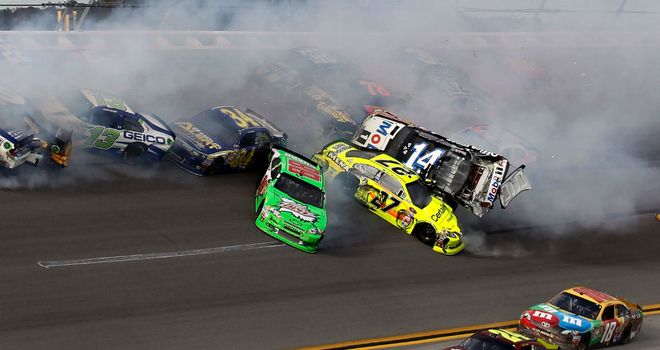 Mark Martin - the second-oldest driver to start on the pole in a Sprint Cup car - started from the pole and took the field to the green flag but could not sustain it in his bid to become the oldest Sprint Cup winner, finishing 21st.
Kyle Busch spun out at turn two on lap 48 and clipped the wall to bring out the second caution flag of the race.
Danica Patrick had a rough follow-up to her breakthrough week at the Daytona 500 finishing 39th and after a late caution, Edwards got a good push from Brad Keselowski on the restart with two laps left to remain in front.
With Edwards pulling away on the last lap, Denny Hamlin made a bold move with a pass on the apron below the dogleg but Jimmie Johnson edged him by a few inches to take second.
Edwards took the checkered flag to snap a 70-race winless streak and after his victory, Edwards climbed from his car, stood on the door and landed a backflip near the finish line.